Download PDF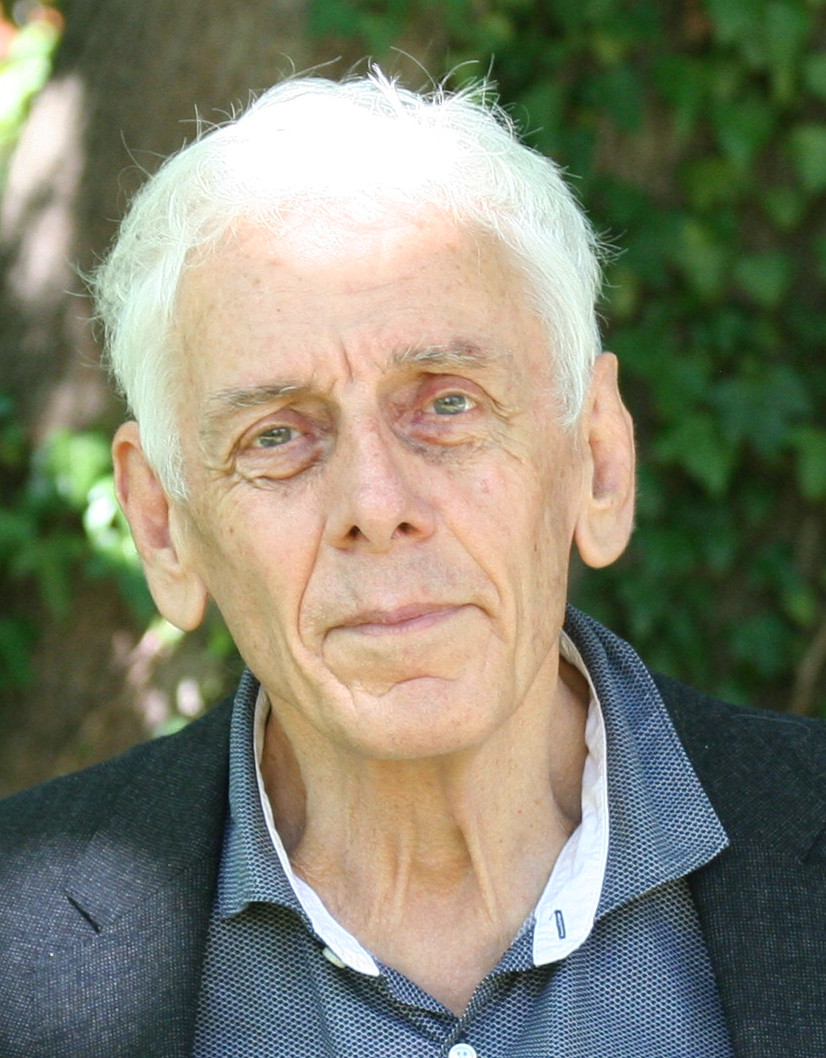 © Maurice Weiss
Permanent Fellow
Luca Giuliani, Dr. phil., Permanent Fellow
Rector of the Wissenschaftskolleg (2007-2018), Professor (emer.) of Classical Archaeology
Humboldt-Universität zu Berlin
Born in 1950 in Florence, Italy
Studied Classical Archaeology, Ethnology and Italian Literary Studies at the University of Basel and at the Ludwig-Maximilians-Universität München
Project
Haben römische Bildhauer griechische Meisterwerke kopiert? Eine transatlantische Kontroverse
Noch vor einer Generation schien in dieser Frage ein weitgehender Konsens zu bestehen, der vor allem auf deutscher Forschungsarbeit des späten 19. Jahrhunderts beruhte. Wegweisend gewirkt hatten Adolf Furtwänglers Meisterwerke der griechischen Plastik (1893). Furtwängler hatte unter den überlieferten römischen Statuen Serien von Repliken erkannt und diese als Kopien nach griechischen Vorbildern erklärt. Auf dieser Grundlage unternahm er es, die verlorenen Bronzewerke der großen Bildhauer der griechischen Klassik wiederzugewinnen. Gegen diesen Ansatz hat sich neuerdings Widerspruch geregt, vor allem in den USA. Dabei wird Furtwängler eine zutiefst hellenozentrische Perspektive vorgeworfen: Er betrachte römische Statuen als ein transparentes Medium, um durch sie hindurch etwas zu erfassen, was er für Griechisch hält. Demgegenüber beharren die Revisionisten darauf, dass eben diese Statuen als römische Werke ernst zu nehmen seien. Die Vorstellung der "römischen Kopie" halten sie für einen modernen (deutschen) Mythos; die radikaleren unter ihnen behaupten sogar, dass es in der Antike überhaupt keine genauen Kopien gegeben habe.
Zwischen dem traditionellen Ansatz Furtwänglers und dem der Revisionisten, so gegensätzlich sie auch sind, gibt es eine überraschende Gemeinsamkeit: Beide betrachten das Kopieren als eine mechanische Tätigkeit, die nichts mit wahrer Kunst zu tun habe. Genau aus diesem Grund hatte Furtwängler sich kaum für römische Kunst interessiert (weil er die Römer für bloße Kopisten hielt); und aus demselben Grund bestreiten die Revisionisten, die sich für eine Aufwertung römischer Kunst stark machen, die Existenz römischer Kopien - es seien nämlich gar keine Kopien, sondern eigenständige Kunstwerke.
Diese Geringschätzung der Kopistentätigkeit erweist sich indessen bei näherem Zusehen als ein typisch neuzeitliches Phänomen, das einem besseren Verständnis der antiken Verhältnisse eher hinderlich ist. Römische Bildhauer haben griechische Meisterwerke nicht einfach kopiert - sie haben das Kopieren überhaupt erst erfunden und zu einer verbreiteten Praxis gemacht. Dabei wurde großer Aufwand getrieben, um eine weitgehende Treue zum Vorbild zu erreichen; zugleich verweisen Kopien aber auch unmissverständlich auf die eigene Virtuosität. Es ist genau diese (zum Teil paradoxe) Kombination aus Selbstverweis und Originaltreue, die den ästhetischen Reiz der Kopien als Gattung ausmacht.

Lektüreempfehlung

Gazda, Elaine, Hg. The Ancient Art of Emulation: Studies in Artistic Originality and Tradition from the Present to Classical Antiquity. Ann Arbor: University of Michigan Press, 2002.
Junker, Klaus und Adrian Stähli, Hg. Original und Kopie: Formen und Konzepte der Nachahmung in der antiken Kunst. Wiesbaden: Reichert, 2008.
Marvin, Miranda. The Language of the Muses. The Dialogue between Roman and Greek Sculpture. Los Angeles: J. Paul Getty Museum, 2008.
Tuesday Colloquium , 17.03.2020
Did the Ancient Romans Copy Greek Masterpieces? A Transatlantic Controversy
This question has been the subject of a controversy over the past 30 years, with the "Revisionists" opposing the "Orthodox" (my terminology; the latter mainly German speaking, the former mainly based in the US). It has been (and is) a strange controversy, because the two parties consistently refrain from speaking to each other. I shall proceed in six steps:

1. The first large findings of ancient sculptures occurred in Rome in the 15th and 16th centuries; rich people were eager to collect them, but nobody was able to bring the material into some kind of historical order. The first successful attempts to do so are due to antiquarian scholars of the 18th century, who began to combine archaeological findings with information derived from ancient literary sources.

2. From this emerges, in the 19th century, the German "Orthodoxy". One of its greatest representatives is Adolf Furtwängler (1853-1907) with his fundamental book: "Masterpieces of Greek Sculpture" (1893; English translation 1895). Furtwängler's aim was to use Roman copies to reconstruct the lost masterpieces of Classical Greek sculpture: bronze statues of the 5th and 4th centuries BC that are mostly lost to us, because they were melted down in Late Antiquity. I shall try to show how Furtwängler proceeds and what methods he relies on.

3. For the "Revisionists" I shall focus on Miranda Marvin (1941-2012) and her monograph The Language of the Muses. The Dialogue between Roman and Greek Sculpture (2008). Marvin holds Furtwängler's approach to have been deeply biased, because he used Roman statues as a transparent medium in order to recover something that he considered (or hoped) to be Greek; Marvin proposes to look at same statues as specific products of Roman culture. But the Revisionist's argument goes further: They use the term "Roman copies" only in quotation marks, considering the concept to be a modern (German) myth; they explicitly claim that exact copies did not exist in Antiquity. But what exactly do we mean by "exact" - and what exactly is a copy in the first place?

4. I would like to check (and to reject) the Revisionist's claim, relying mainly on a complex of plaster casts, found in Baiae on the Gulf of Naples in 1954. You shall have to look at fragments that are of little esthetic appeal, but of considerable historical interest.

5. The approaches of the Orthodox and the Revisionists are clearly opposite to each other - but there is one surprising point of agreement: they both consider copying to be a mechanical enterprise, unworthy of a true artist. This is why Furtwängler was not interested in Roman art (because he took the Romans to be mere copyists), and this is why the Revisionists, who want to defend the originality of Roman art, argue against the existence of Roman copies. Where does this negative image of copies come from? I shall focus on two decisive turning points: first, the creation of art academies since the 16th century, whereby artists emancipated themselves from the guilds and intellectualized their training, concentrating more on invention than on execution, more on the mind then on the craft; and second, what in German is called "Genieästhetik": the belief, emerging in the late 18th century, that a true artist does not follow rules but creates something new out of the depth of his own subjectivity. Under these terms copying indeed becomes the opposite of art.

6. But does this opposition lead us to a better understanding of ancient copies? I think it does not. Roman sculptors did not merely copy Greek masterpieces - they actually invented copying. This implied the investment of care and effort in order to achieve a high degree of fidelity to the originals; at the same time such copies are everything but self-effacing - on the contrary: they confidently display the virtuosity of their craftsmanship. It is exactly this combination of fidelity and conspicuous artistry that makes out the (to some extent: paradoxical) sophistication of Roman copying.
Publications from the Fellows' Library
Giuliani, Luca
(
2016
)
Giuliani, Luca
(
2015
)
Giuliani, Luca
(
Basel, 2015
)
Giuliani, Luca
(
2013
)
Giuliani, Luca
(
2013
)
Giuliani, Luca
(
2013
)
Giuliani, Luca
(
2013
)
Giuliani, Luca
(
München, 2013
)
Giuliani, Luca
(
Göttingen, 2013
)
Giuliani, Luca
(
Chicago, 2013
)