Was there "Antiquarianism" in the Islamic World?
May 29, 2013
"Antiquarianism" is the term used to describe the study of the European past through its material remains before art history and archaeology emerged as disciplines in the nineteenth century. The encounter with Roman ruins by artists, travellers, and scholars, in the fourteenth and fifteenth centuries sparked a new and intense attention to the past. The "revival of antiquity" that we associate with the notion of "Renaissance" was also the revival of the study of antiquity. The spread of this style and this study to northern Europe, North Africa, Greece, and the Levant in the centuries between 1300 and 1800 led to the development of new notions of evidence, new technologies of historical argumentation, new forms of literary exposition, and new standards of proof. While history from texts remained powerful, for a few centuries its hegemony was challenged. And even afterwards, it was antiquarianism which bequeathed to academic History many aspects of what still count today as research.
The time has come to examine the Islamic world. The Getty volume was not able to include its discussion. But did the encounter with the material remains of the past spark a similar renovation and sophistication of the sense of the past in the Arab lands, Turkey and Iran? Can this be registered in the study of coins, inscriptions and architectural remains? Is a new attentiveness to the historical meaningfulness of old things, or even things in general, preserved in literary form, whether discovered in administrative documents, in legal records, medical reports or even theological dicussions? In Europe, the study of old objects went hand in hand with the study of natural objects and with the study of peoples, as if they too were objects—this was the beginning of natural history ethnography.
Contact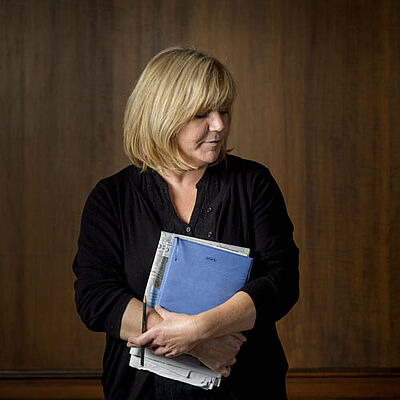 Vera Kempa
Wissenschaftliche Programme, Öffentlichkeitsarbeit
Tel. +49 30 89001 157
Email vera.kempa@wiko-berlin.de