Download PDF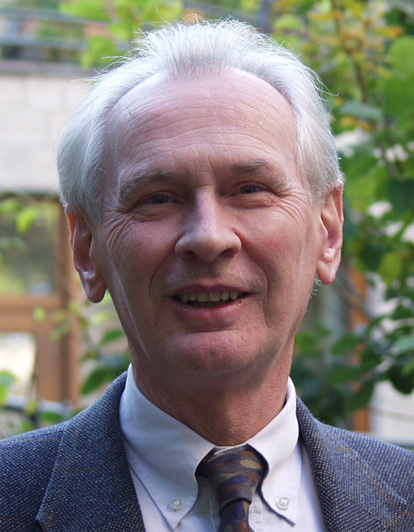 © Wissenschaftskolleg
Permanent Fellow
Dieter Grimm, Dr. Dr. h.c. mult., LL.M. (Harvard)
Rector of the Wissenschaftskolleg (2001-2007), Professor (emer.) of Law, Former Justice of the Federal Constitutional Court
Humboldt-Universität zu Berlin
Born in 1937 in Kassel, Germany
Studied Law and Political Sciences in Frankfurt/Main, Freiburg/Breisgau, Berlin, Paris, and Harvard
Project
Deutsche Verfassungsgeschichte, Band II (Kaiserreich und Weimarer Republik)
Vor meiner Wahl zum Bundesverfassungsrichter (1987) arbeitete ich an einer deutschen Verfassungsgeschichte. Der erste Band, der die Zeit vom Beginn des modernen Konstitutionalismus (1776) bis zur Auflösung des Deutschen Bundes (1866) behandelt, erschien 1988 bei Suhrkamp (5. Aufl. 2017). Ich möchte versuchen, das Werk abzuschließen, und habe deswegen die Arbeit an dem folgenden Band (Kaiserreich und Weimarer Republik) wieder aufgenommen. Ob es auch noch um eine Verfassungsgeschichte der Bundesrepublik ergänzt wird, muss vorerst offenbleiben.

Lektüreempfehlung

Grimm, Dieter. Die Historiker und die Verfassung: Ein Beitrag zur Wirkungsgeschichte des Grundgesetzes. München: C.H.Beck, 2022.
Tuesday Colloquium, 16.06.2020
Constitutional Adjudication - Legal or Political?
Wondering whether I should report on work in progress or treat a subject that is likely to attract broad interest, I decided in favor of the latter. The disadvantage of this decision is that the question is by no means new, the advantage being its lasting topicality. The question is controversial in the general public, as well as in the academic disciplines concerned with it. In my opinion, the usual opposition: "legal or political?", is not sufficiently differentiated. So, I intend to reformulate it, asking what exactly is political and what might be legal about constitutional adjudication. The focus thus shifts from the institution and the actors to the process of adjudicating, i.e., to the interpretation and application of constitutional provisions to specific issues. This implies the question how constitutional interpretation (or legal interpretation in general) differs from other forms of interpretation, for instance literary interpretation.

Publications from the Fellows' Library
Grimm, Dieter
(
München, 2022
)
Grimm, Dieter
(
2021
)
Grimm, Dieter
(
Tübingen, 2021
)
Grimm, Dieter
(
Berlin, 2021
)
Grimm, Dieter
(
Baden-Baden, 2021
)
Grimm, Dieter
(
2020
)
Grimm, Dieter
(
Oxford, UK, 2020
)
Grimm, Dieter
(
Berlin, 2020
)
Grimm, Dieter
(
Göttingen, 2020
)
Grimm, Dieter
(
Tübingen, 2019
)