Download PDF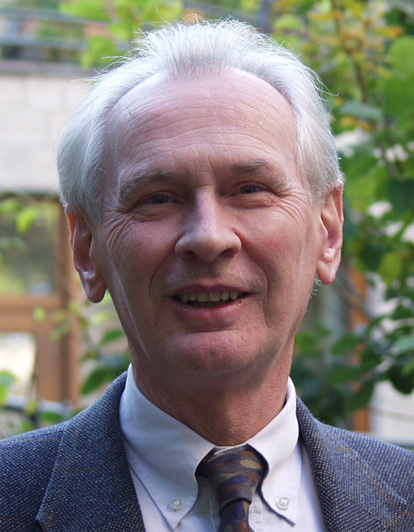 © Wissenschaftskolleg
Permanent Fellow
Dieter Grimm, Dr. Dr. h.c. mult., LL.M. (Harvard)
Rector of the Wissenschaftskolleg (2001-2007), Professor (emer.) of Law, Former Justice of the Federal Constitutional Court
Humboldt-Universität zu Berlin
Born in 1937 in Kassel, Germany
Studied Law and Political Sciences in Frankfurt/Main, Freiburg/Breisgau, Berlin, Paris and at Harvard University
Project
Kann man die Geschichte der Bundesrepublik ohne ihre Verfassungsgeschichte schreiben?
Mich beschäftigt zurzeit eine merkwürdige Diskrepanz in der Wahrnehmung von Verfassung und Verfassungsgerichtsbarkeit in Deutschland. Während die Verfassungsrechtswissenschaft (und zunehmend auch die Politikwissenschaft) dem Grundgesetz und der Rechtsprechung des Bundesverfassungsgerichts eine bedeutende Rolle für den Zustand und die Entwicklung der Bundesrepublik zuschreibt und Politik und Medien bei jedem Verfassungsjubiläum das Grundgesetz zur besten und segensreichsten Verfassung erklären, die Deutschland je hatte, wird der Verfassung und ihrer Auslegung und Fortentwicklung durch das Bundesverfassungsgericht in den Gesamtdarstellungen zur Geschichte der Bundesrepublik wenig Beachtung geschenkt. Warum ist das so? Überschätzt die Verfassungsrechtswissenschaft die reale Bedeutung der Verfassung oder entgeht der Geschichtswissenschaft ein für ihren Gegenstand wesentlicher Bestimmungsfaktor?

Recommended Reading

Grimm, Dieter. Constitutionalism: Past, Present, and Future. Oxford: Oxford University Press, 2016.
Tuesday Colloquium, 16.06.2020
Constitutional Adjudication - Legal or Political?
Wondering whether I should report on work in progress or treat a subject that is likely to attract broad interest, I decided in favor of the latter. The disadvantage of this decision is that the question is by no means new, the advantage being its lasting topicality. The question is controversial in the general public, as well as in the academic disciplines concerned with it. In my opinion, the usual opposition: "legal or political?", is not sufficiently differentiated. So, I intend to reformulate it, asking what exactly is political and what might be legal about constitutional adjudication. The focus thus shifts from the institution and the actors to the process of adjudicating, i.e., to the interpretation and application of constitutional provisions to specific issues. This implies the question how constitutional interpretation (or legal interpretation in general) differs from other forms of interpretation, for instance literary interpretation.

Publications from the Fellows' Library
Grimm, Dieter
(
2021
)
Grimm, Dieter
(
Tübingen, 2021
)
Grimm, Dieter
(
Berlin, 2021
)
Grimm, Dieter
(
Baden-Baden, 2021
)
Grimm, Dieter
(
2020
)
Grimm, Dieter
(
Oxford, UK, 2020
)
Grimm, Dieter
(
Berlin, 2020
)
Grimm, Dieter
(
Göttingen, 2020
)
Grimm, Dieter
(
Tübingen, 2019
)
Grimm, Dieter
(
Göttingen, 2019
)