Download PDF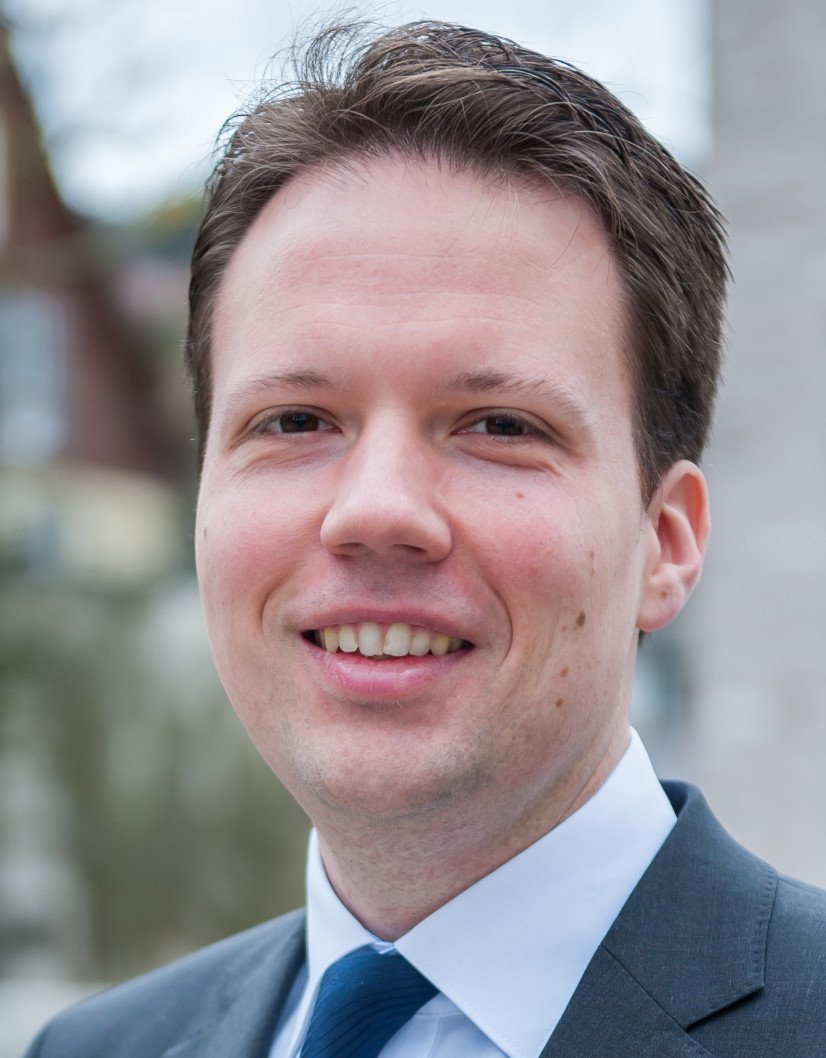 © privat
2021/2022
Michael Seewald, Dr. theol.
Professor für Dogmatik und Dogmengeschichte
University of Münster
Geboren 1987 in Saarbrücken, Deutschland
Studium der Katholischen Theologie, der Politikwissenschaft und Philosophie an der Eberhard-Karls-Universität Tübingen und der Ludwig-Maximilians-Universität München
Project
Volk Gottes? Eine Problemgeschichte katholischer Ekklesiologie in der Moderne
Das Ziel des Projektes ist es, eine Geschichte jener Selbstdeutung zu erarbeiten, die die katholische Kirche etwa ab dem Jahr 1800 von sich entwickelt hat. Leitend sind vier Probleme, die mit einem Verständnis der Kirche als "Volk Gottes", wie es in der katholischen Theologie stark rezipiert wird, einhergehen.
Im Umfeld des Zweiten Vatikanischen Konzils wurde der Volk-Gottes-Begriff als Wiederentdeckung eines biblischen oder patristischen Motivs gefeiert. Eine solche Sichtweise verkennt, wie stark der ekklesiologische Volksbegriff im Laufe der Moderne, etwa durch Diskussionen um Volksgeistlehren im 19. oder Volkskirchenideen im 20. Jahrhundert, geprägt wurde. An der Volk-Gottes-Ekklesiologie lassen sich deshalb - erstens - Techniken des ekklesialen Geschichtszugriffs studieren: Welches durch Anknüpfungen an (quasi )kanonische Textbestände und Auslassungen bestimmter Entwicklungen geprägte Bild ihrer eigenen Geschichte macht sich eine Kirche, die sich als durch die Zeit wanderndes Gottesvolk versteht? Zweitens geraten Logiken der Repräsentation in den Blick: Wer beansprucht mit welcher Begründung, eine amorphe, unter der Sammelbezeichnung "Volk" firmierende Gruppe zu repräsentieren, und nach welchen Kriterien werden die Angehörigen dieser Gruppe selektiert, sodass die Referenzgruppe "Volk" zu den Geltungsansprüchen derjenigen passt, die reklamieren, sie zu repräsentieren? Im Zentrum der Volk-Gottes-Theologie stehen Vorstellungen von Schöpfung und Erwählung. Gott schaffe sich, so das Zweite Vaticanum, sein Volk, indem er Menschen aus allen Völkern in die Kirche berufe. Daraus ergibt sich - drittens - die Frage nach den Implikationen eines ekklesial abgerichteten Gottesbildes, das Gott als innergeschichtlich erwählende und sozialstrukturierend tätige Größe denkt. Viertens hat die Volk-Gottes-Idee eine interreligiöse Problematik: Welche Schwierigkeiten entstehen, wenn Gott durch eine Bekenntnisgemeinschaft, die sich als sein Volk versteht, derart beansprucht wird, dass Anhänger anderer Religionen, die ebenfalls an Gott glauben, nicht als dem Volk Gottes zugehörig betrachtet werden? Vor allem mit Blick auf das Judentum ist die Rede von der Kirche als dem "neuen" Volk Gottes, wie sie sich im Zweiten Vaticanum findet, problematisch.
Eine Auffächerung der vier genannten, mit dem Volk-Gottes-Begriff verbundenen Schwierigkeiten bietet dem Projekt einen thematisch fokussierten Zugang zur katholischen Ekklesiologie der Moderne.

Lektüreempfehlung

Seewald, Michael. "Religion als Kontingenzbewältigung? Präzisierungen zu einem gängigen Topos in Auseinandersetzung mit Niklas Luhmann, Hermann Lübbe und Ernst Tugendhat." Jahrbuch für Religionsphilosophie 15 (2016): 152-179.
-. Theologie aus anthropologischer Ansicht: Der Entwurf Franz Oberthürs (1745-1831) als Beitrag zum dogmatischen Profil der Katholischen Aufklärung. Innsbrucker Theologische Studien 93. Innsbruck: Tyrolia, 2016.
-. Dogma im Wandel: Wie Glaubenslehren sich entwickeln. Freiburg im Breisgau: Herder, 2018.


Tuesday Colloquium, 17.05.2022
The People of God? On the history and problems of a key ecclesiological concept
Several Christian denominations call themselves the "people of God". The colloquium focuses on some aspects of the history of this term and discusses the problems that are related to the ecclesiological usage of the concept of "people".
Publications from the Fellows' Library
Seewald, Michael
(
Parede, 2021
)
Seewald, Michael
(
Freiburg, 2021
)
Seewald, Michael
(
Maliaño (Cantabria) - España, 2020
)
Seewald, Michael
(
Brescia, 2020
)
Seewald, Michael
(
Freiburg, 2019
)
Seewald, Michael
(
Freiburg, 2018
)
Seewald, Michael
(
Freiburg, Br., München, 2016
)
Seewald, Michael
(
Innsbruck, 2016
)