Download PDF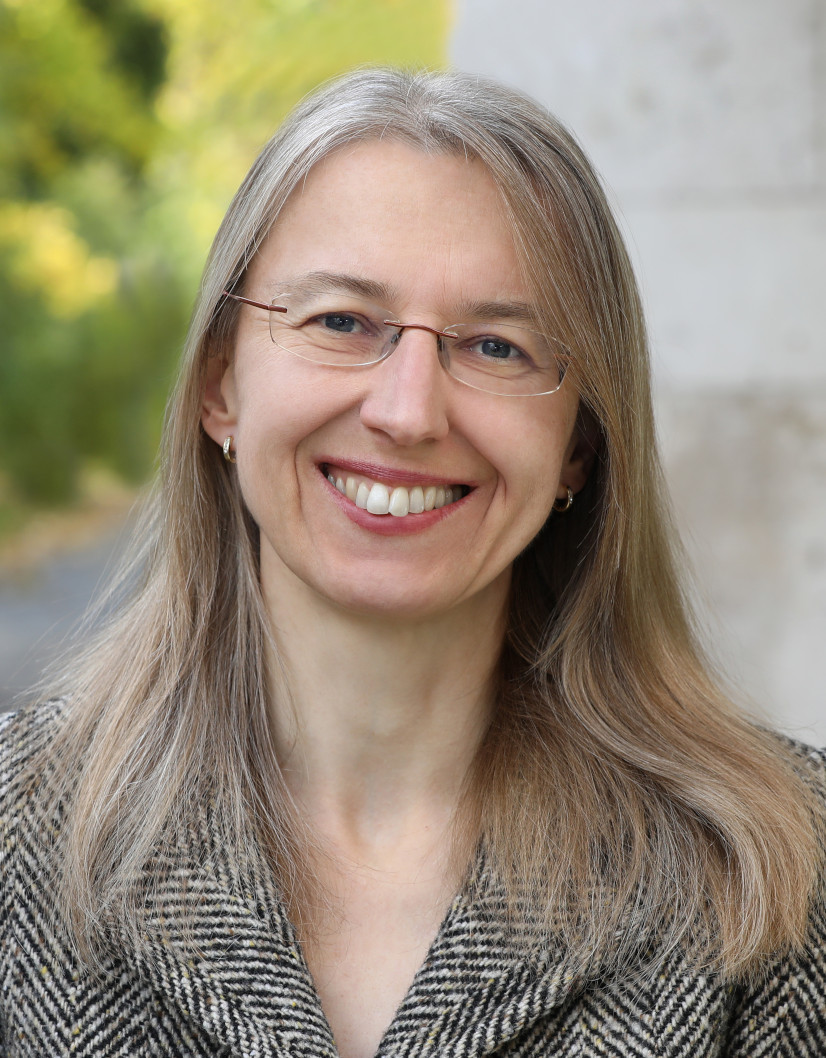 © mpilhlt Frankfurt, Foto: Sandra Hauer
2019/2020
Marietta Auer, Dr. iur., LL.M., S.J.D.
Professorin für Bürgerliches Recht und Rechtsphilosophie
Justus Liebig University Giessen (JLU)
Born on 1972 in Munich
Studied Law, Philosophy and Sociology at the Ludwig-Maximilians-Universität München and Harvard Law School
Project
Rechtsinstitutionen der Digitalen Moderne
Rechtliche Institutionen reagieren mit großer Sensibilität auf die durchgreifenden Veränderungen, die die Gesellschaft und ihre Subsysteme durch die fortschreitende Digitalisierung erfahren. Gegenstand meiner Arbeit ist es, diese tiefgreifenden Begriffsverschiebungen anhand institutioneller Grundbegriffe des gegenwärtigen westlichen Rechtsdenkens fassbar zu machen. Ausgangspunkt sind Konzepte der Freiheit und Autonomie. Zu zeigen ist, dass das für das normativ-individualistische Rechts- und Moralverständnis des westlichen Aufklärungsdenkens wesentliche Autonomiekonzept im Hinblick auf Einwilligungsfragen zunehmend seine Funktion verliert. Probleme in der digitalen Ökonomie zeigen sich namentlich im Rahmen der Konsumenten- und Datenautonomie, die zunehmend zur bloßen Wahlfreiheit zwischen verschiedenen Konsumalternativen herabsinkt, während die individuelle Wahlentscheidung durch kollektiv-paternalistische Steuerungsprozesse überlagert und in marktlich erwünschte Bahnen gelenkt wird. Eine zweite Phänomenologie rechtlicher Artefakte der digitalen Gesellschaft setzt am Begriff der Person an und befasst sich mit der Entstehung digitaler Personenhybride sowie umgekehrt mit der Dekonstruktion hergebrachter Konzepte von Personalität und Individualität unter den Bedingungen datengetriebener Berechenbarkeit individuellen Verhaltens. Drittens lassen sich Hybridisierungserscheinungen auch an Konzepten der Sache und der Dinglichkeit beobachten. Durch digitale Dinghybride und die Überlagerung physischer Objekte durch geistige Eigentumsrechte gerät die hergebrachte Dingontologie, die in den rechtlichen Kategorien des klassischen Sachenrechts abgebildet ist, an ihre Grenzen. Ziel meiner Arbeit ist es, all diese verwandten Phänomene und die damit verbundenen Probleme in einer übergreifenden Phänomenologie der Rechtsinstitutionen der digitalen Moderne als sozial und rechtlich signifikant zu beschreiben.

Lektüreempfehlung

Auer, Marietta. Zum Erkenntnisziel der Rechtstheorie: Philosophische Grundlagen multidisziplinärer Rechtswissenschaft. Baden-Baden: Nomos, 2018.
-. Der privatrechtliche Diskurs der Moderne. Tübingen: Mohr Siebeck, 2014.
-. Materialisierung, Flexibilisierung, Richterfreiheit: Generalklauseln im Spiegel der Antinomien des Privatrechtsdenkens. Tübingen: Mohr Siebeck, 2005.

Tuesday Colloquium, 07.01.2020
Autonomy and Digitalization
Autonomy, taken generally or in specific legal contexts such as private autonomy, is a key concept of modern liberal legalism. As such, autonomy forms the basis of an entire conceptual field encompassing, inter alia, the person, individual rights, freedom of the will, self-determination, and human dignity. All these concepts, however, also draw upon the intellectual history of early modern philosophy. Thus, the Enlightenment concept of autonomy and the related concepts of the individual person and individual freedom can be used to cast light upon historical changes in meaning and upon fundamental internal contradictions within the current legal concepts centered on autonomy. Specifically, I aim to understand how a key concept of law such as autonomy is transformed under the influence of digitalization and thereby encounters subtle conceptual shifts that lead to normative paradoxes in the law. I will discuss such paradoxes of autonomy using current legal problems of digitalization, namely, algorithmic consumer profiling, algorithmic discrimination, and the structure of the digitally conditioned self in the modern society. Taking this one step further, it is my broader aim to use philosophical concepts not as a standard of normative justice, but as a means of critical inquiry into legal concepts. Law is a social system. This implies that significant changes within social structures, such as those caused by the said phenomena of digitalization, can be traced also within the law, but usually on a deeper level than its outwardly constant conceptual surface of legal doctrine. Philosophical reflection, in other words, is a toolbox for sharpening legal concepts in order to allow a better understanding of the law as a social system.
Publications from the Fellows' Library
Auer, Marietta
(
Tübingen, 2021
)
Auer, Marietta
(
Baden-Baden, 2018
)
Auer, Marietta
(
Tübingen, 2016
)
Auer, Marietta
(
München, 2015
)
Auer, Marietta
(
Tübingen, 2014
)
Auer, Marietta
(
Tübingen, 2005
)