Download PDF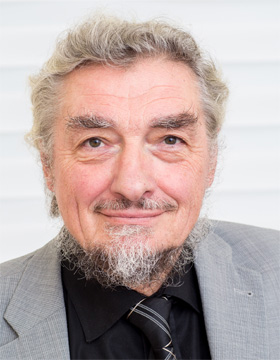 2011/2012
Wolfgang Eßbach, Dr. phil.
Professor of Cultural Sociology
Albert-Ludwigs-Universität Freiburg
Geboren 1944 Brunndöbra/Klingenthal (Sachsen)
Studium der Geschichte, Germanistik, Soziologie, Philosophie und Pädagogik an den Universitäten Freiburg und Göttinge
Project
European Beliefs Between Christianity and Secularism
Ausgehend von der anhaltenden Diskussion um die "Wiederkehr von Religion" in modernen Gesellschaften wird der Versuch unternommen, auf dem Wege einer historisch-soziologischen Analyse der Konjunkturen des Anwachsens und des Abflauens von Thematisierungen und Problematisierungen des Religiösen oder religionsähnlicher Erscheinungen eine religionssoziologische Typologie europäischer Religionen in der Moderne zu entwickeln. Die einzelnen Konjunkturen werden in zwei Zusammenhänge gestellt. Zum einen wird nach ihren Verbindungen mit den klassen- und nationenübergreifenden dominierenden Zeiterfahrungen von den Glaubenskriegen der frühen Neuzeit bis zur Artifizierung der Lebenswelt im 20. Jahrhundert gefragt, zum anderen wird die darauf bezogene intellektuelle Verarbeitung der Konjunkturen in der Religionskritik und Religionsdeutung exemplarisch untersucht, die ideengeschichtlich zur Theoriegeschichte der Religionssoziologie gehört. Ziel des Projekts ist es, in die soziologische Diskussion um das Verhältnis von "Säkularisierung" und "Modernisierung", von "Ersatzreligion" und "Religionsmarkt" sowie von "Kultur" und "Religion" klärend einzugreifen. Es sollen Idealtypen europäischer Religionsentwicklung zwischen Christentum und Säkularismus erarbeitet werden, mit denen die Spannweite von Desakralisierungs- und Resakralisierungsprozessen genauer in den Blick gerät, als dies mit funktionalistischen oder substantialistischen Religionsdefinitionen bislang möglich war.

Lektüreempfehlung

Eßbach, Wolfgang. Die Gesellschaft der Dinge, Menschen, Götter. Wiesbaden: VS Verlag für Sozialwissenschaften, 2011.
-. Studium Soziologie. München: Wilhelm Fink, 1996.
-. Die Junghegelianer: Soziologie einer Intellektuellengruppe. München: Wilhelm Fink, 1988.
Publications from the Fellows' Library
Eßbach, Wolfgang
(
Paderborn, 2014
)
Eßbach, Wolfgang
(
Wiesbaden, 2011
)
Eßbach, Wolfgang
(
Berlin, 2009
)
Eßbach, Wolfgang
(
Frankfurt am Main, 2006
)
Eßbach, Wolfgang
(
München, 2006
)
Eßbach, Wolfgang
(
2004
)
Eßbach, Wolfgang
(
Würzburg, 2004
)
Eßbach, Wolfgang
(
München [u.a.], 2004
)
Eßbach, Wolfgang
(
2002
)
Eßbach, Wolfgang
(
Frankfurt am Main, 2002
)