Download PDF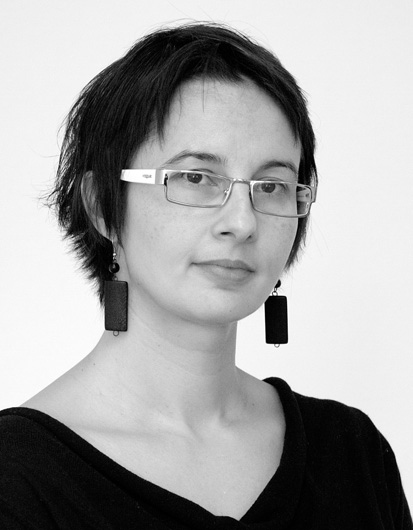 2010/2011
Tanja Petrovic, Dr.
Anthropology, Linguistics
Slovenian Academy of Sciences and Arts, Ljubljana
Born in 1974 in Jagodina, Serbia
Studied Serbian Language and Literature at the University of Belgrade
and Linguistics at the Ljubljana Postgraduate School of Humanities
Project
Remembering the Former Yugoslav Army: Socialist Past, Masculinity, and Nationalism in the Post-Yugoslav Worlds
The project aims to shed new light on interpretations of socialism in the former Yugoslavia, as well as on the ethnic conflicts in which it ended. It does so by taking into account personal memories and narratives of a particular experience intrinsically related to life in Yugoslav socialism - serving the Yugoslav People's Army (Jugoslovenska Narodna Armija, JNA). Additionally, it considers the ways these memories and narratives are interwoven with dominant official discourses and discourses shaped in the domain of popular culture (literature, cinema).
While a critical body of scholarly works is dedicated to the political and historical aspects of the Yugoslav conflict, only a few in-depth studies consider personal experiences and perceptions of life, social structures, and policies in the former Yugoslavia and the events accompanying the country's disintegration. Similarly, recent scholarly literature dealing with the former Yugoslav military force predominantly concentrates upon the role of the JNA in the dramatic breakdown of Yugoslavia in the early 1990s and the ensuing wars. The experiences of the individuals involved have never been considered.
Remembering socialism, like any kind of remembering, may be interpreted as a cultural practice and a discursive strategy that give meaning to social structures, values, beliefs, and actions. Thus, the memories of serving in the army in the former Yugoslavia may tell us much about current social realities in the post-Yugoslav societies. The essential aspect of the analysis will, therefore, be the way memories of a particular socialist experience are situated and negotiated in the present, i.e., what are the relations between the individual remembering of the JNA and the dominant public and official discourses: How do these two kinds of discourses - individual and official - coexist and communicate, and to what extent are they aware of each other? The analysis will also include artistic interpretations of the JNA experience, understanding them as discourses in between the two poles - individual and collective - that inevitably communicate with both personal and official discourses.

Recommended Reading

Petrovic, Tanja. A Long Way Home: Representations of the Western Balkans in Political and Media Discourses. Ljubljana: Peace Institute, 2009.
-. "Becoming Real Men in Socialist Yugoslavia: Photographic Representations of the Yugoslav People's Army Soldiers and Their Memories of the Army Service." In "Rules" and "Roles": Fluid Institutions and Hybrid Identities in East European Transformation Processes (1989-2005), edited by Alexander Kiossev and Petya Kabakchieva. Berlin and Münster, 2009. (Freiburger sozialanthropologische Studien, vol. 25.)
-. Ne tu, ne tam: Srbi v Beli krajini in njihova jezikovna ideologija v procesu zamenjave jezika [Neither here, nor there: The Serbs of Bela Krajina and their language in the process of language shift]. Ljubljana: ZRC, 2006 (Serbian translation published in 2009).
Tuesday Colloquium, 12.02.2011
Power of Obsolescence: Remembering the Army in the Former Yugoslavia
Vom heutigen Blickwinkel aus erscheint der Dienst in der jugoslawischen Volksarmee (JNA) in vielen Hinsichten veraltet: nicht nur wurde in den Folgestaaten Jugoslawiens der Wehrdienst durch Berufsarmeen ersetzt und ganz andere Mittel zur Verhandlung von Männlichkeit eingesetzt; auch existiert das Land nicht mehr, dessen ideologisches Hauptsymbol die JNA gewesen war. Letzteres unterwirft die Erinnerungen an die JNA bestimmten gesellschaftliche Kontroversen: der explizit supranationale (jugoslawische) Charakter der JNA steht im Widerspruch mit den nationalen Ideologien, die in den postjugoslawischen Gesellschaften vorherrschen, und die enge Verbindung der JNA zur sozialistischen Ideologie läuft dem derzeit allgemein verbreiteten Antikommunismus in Osteuropa zuwider. Dennoch sind die Erinnerungen an den Dienst in der JNA und andere Geschichten von der JNA immer noch im postjugoslawischen Raum präsent - als persönliche Geschichten, Witze und Anekdoten in der Alltags- und Internetkommunikation, als Bezug in medialen Texten, als Plot in literarischen Werken, Theaterstücken und Filmen. Die große Mehrheit dieser Erzählungen wird von den derzeit vorherrschenden (nationalen) Diskursen nicht affiziert.

In meinem Vortrag beginne ich mit diesem (unerwarteten) Fortbestehen von Erinnerungen an die JNA in den postsozialistischen, "nationalisierten" und "entmilitarisierten" Gesellschaften im ehemaligen Jugoslawien und beleuchte dann die Art und Weise, in der sich die individuellen Erinnerungen von Männern an den JNA-Dienst zu einer gemeinsamen kulturellen Erinnerung verwandeln, die die Menschen in diesem Gebiet immer noch miteinander verbindet. Indem ich mich mit dem JNA-Dienst als einer ritualisierten und stark strukturierten Erfahrung befasse, möchte ich zu einer Kritik binärer Interpretationen der Erfahrung des Sozialismus ansetzen - entweder werden die sozialistischen Subjekte als ideologisch blind und passiv verstanden (und damit wird die moralische Mangelhaftigkeit des Sozialismus vorausgesetzt, der gleichzeitig als ausschließlich totalitäres System verstanden wird) oder als Menschen, die Masken getragen haben (dabei sind der öffentliche Raum und die Privatsphäre streng getrennt; man gab vor, an den Sozialismus zu glauben und sich mit den Ritualen zu identifizieren, an denen man teilnahm, während man privat Distanz, Widerstand und Ironie äußerte). Ich verwende zum überwiegenden Teil Beispiele der ritualisierten Praktiken, mit denen die Identität eines JNA-Soldaten sichtbar gemacht wurde; mein Argument ist, dass es genau die Ritualisierung und die starke Strukturierung der Armeeerfahrung ist, die die Möglichkeit zum Spiel und für Subversion eröffnete, ohne dass Unterstützung, Glauben und Identifikation mit der sozialistischen Sache vollkommen ausgeschlossen wurden. Dadurch werden die Erinnerungen an die JNA zum Gegenstand vielfältiger und oft widersprüchlicher Bedeutungen, Haltungen und Interpretationen. Wenn man es so betrachtet - im Lichte hoch ritualisierten Sprache und Praktiken der Armee - kann man die These vertreten, dass die Erfahrung der JNA zum Teil bereits in dem Moment inszeniert war, als sie gelebt wurde. Dieser Inszenierungsaspekt ist auch in den JNA-Erinnerungen von großer Bedeutung; und es erklärt auch, warum die meisten Erinnerungen an die JNA nicht in einem politischen Kontext gesehen werden oder vom heutigen Standpunkt aus neu interpretiert werden.

Im Schlussteil meines Vortrags erörtere ich die Implikationen und Bedeutungen, die die Aufrechterhaltung von und das Festhalten an JNA-Erinnerungen für die ehemaligen jugoslawischen Gesellschaften haben; diese sind nach der Gewalt, die auf der Auflösung des sozialistischen Jugoslawien in den 1990er Jahren folgte, immer noch durch ethnische Grenzen geteilt.
Publications from the Fellows' Library
Petrovic, Tanja
(
2012
)
Petrovic, Tanja
(
2009
)
Petrovic, Tanja
(
Ljubljana, 2009
)
Petrovic, Tanja
(
Beograd, 2009
)
Petrovic, Tanja
(
Beograd, 2006
)
Petrovic, Tanja
(
Ljubljana, 2006
)
Petrovic, Tanja
(
2005
)