Download PDF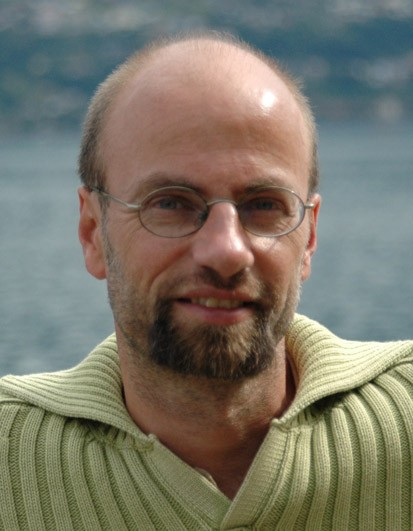 2008/2009
Ludwig Ammann, Dr. phil.
Journalist, Film Publisher, Islamic Studies
Freiburg/Breisgau
Born in 1961 in Memmingen;
Studied Islamic Studies, Literatura and Ethnology an the Albert-Ludwigs-Universität Freiburg/Br., and Drama at Westfield College London
Project
What's Right? Qur'an: The Most Important Answers
Die kurze Einführung in den Koran ist nach Was stimmt? Islam mein zweiter Beitrag zur neuen Herder Spektrum-Sachbuchreihe Was stimmt? Das populärwissenschaftliche Format dieser Reihe möchte Wissen so vermitteln, dass es die tatsächlichen Fragen eines Laienpublikums möglichst unakademisch beantwortet. Das voraussichtliche Dutzend kurzer Kapitel greift die gängigsten Urteile der aktuellen Islamdebatten über den Koran in den Überschriften auf, um das darin zugespitzte Vorwissen zu überprüfen und gegebenenfalls zu berichtigen und dann den angesprochenen Aspekt systematisch zu entfalten. Was stimmt? Koran möchte die heißen Eisen anpacken und genau da informieren, wo der Schuh drückt. Wichtige Themen sind unter anderem die Herausbildung des Koran und der Kampf um das heutige Koranverständnis.

Lektüreempfehlung

Ammann, Ludwig. Die Geburt des Islam: Historische Innovation durch Offenbarung. Göttingen: Wallstein, 2001. (englische Zusammenfassung unter: www.futureislam.com/20070501/insight/Ludwig/Historical_Innovation.asp)
Ammann, Ludwig. Was stimmt? Islam. Die wichtigsten Antworten. Freiburg: Herder, 2007.
Göle, Nilüfer und Ludwig Ammann, Hg. Islam in Public: Turkey, Iran, and Europe. Istanbul: Istanbul Bilgi University Press: 2006. (Deutsch: Islam in Sicht: Der Auftritt von Muslimen im öffentlichen Raum. Bielefeld: Transcript, 2004.)

Weitere Informationen unter: www.ludwigammann.de
Tuesday Colloquium, 26.02.2009
Islam at the Crossroads: Liberal and Conservative Reformers of a World Religion
For non-Muslims, Islam has been under scrutiny since 9/11 at the latest. For Muslims, the debate about the reasons for their culture's decline and about the right path to the future has raged for over a century. Forwarding-looking religious thinkers, in particular, have been quarreling over the proper understanding of Islam for today under the impression of a Westernizing and secularizing modernization. The double meaning of "renewal" inherent to the drive for religious reform leads to a broad spectrum of discourses on reform that are more or less willing to change. Some want primarily to modernize Islam, others to Islamize modernity. Here is a small gallery of liberal and conservative reformers from Mohammed Schabestari to Tariq Ramadan as an introduction to a broad field.
Publications from the Fellows' Library
Ammann, Ludwig
(
2007
)
Ammann, Ludwig
(
Freiburg, 2007
)
Ammann, Ludwig
(
İstanbul, 2006
)
Ammann, Ludwig
(
2006
)
Ammann, Ludwig
(
Bologna, 2006
)
Ammann, Ludwig
(
Freiburg im Breisgau [u.a.], 2006
)
Ammann, Ludwig
(
2006
)
Ammann, Ludwig
(
2004
)
Ammann, Ludwig
(
Bielefeld, 2004
)
Ammann, Ludwig
(
Freiburg, 2004
)