Download PDF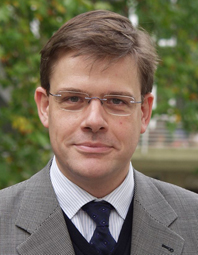 2005/2006
Oliver Primavesi, Dr. phil.
Professor of Greek Philology
Ludwig-Maximilians-Universität München
Geboren 1961 in Offenbach/Main
Studium der Musik an der Musikhochschule Frankfurt/Main und
Klassische Philologie an den Universitäten Heidelberg und Oxford
Project
History of Philosophy Between Systematic Reconstruction and Literature: pre-Socratic Didactic Poem and Platonic Dialogue
Meine Arbeit während meines Jahres in Berlin wird vornehmlich dem Problem der poetisch-literarischen Form in der griechischen Philosophie gelten, d. h. jener Genus-Überschreitung zwischen Philosophie und Dichtung, die Aristoteles in der Poetik an zwei verschiedenen, zueinander chiastischen Beispielen diskutiert: am metrischen, aber nicht fiktionalen Lehrgedicht des Empedokles und am prosaischen, aber fiktionalen Dialog Platons.
Im Fall des Vorsokratikers Empedokles sind es vor allem neue Text-Funde bzw. durch neue Techniken ermöglichte Text-Entzifferungen (Papyri aus Ägypten und Herculaneum, eine Wiener Palimpsest-Handschrift, bisher unbekannte byzantinische Quellen), die eine Neubestimmung des Verhältnisses zwischen mythologischer Narration und physikalischer Theoriebildung bei Empedokles zum Desiderat gemacht haben, wie ich sie unter dem Arbeitstitel "Kosmos und Daimon" unternehmen werde.
Platons Dialog "Theaitetos" kann als literarische Inszenierung eines (dreimaligen) argumentativen Scheiterns an der Frage "Was ist Wissen?" beschrieben werden, und ich möchte im Rahmen einer Neukommentierung des Dialogs dem Problem nachgehen, welche philosophische Funktion dieses Scheitern hat. Der "Theaitetos" darf deshalb als besonders aufschlussreich für die Leistung der poetischen Form bei Platon gelten, weil er diese Form und den Verzicht auf sie miteinander kombiniert: Er exponiert im ersten Hauptteil zunächst noch einmal den ganzen charakterisierenden, szenischen, ja dramatischen Reichtum der frühen und mittleren Dialoge, um sich dann, im zweiten und dritten Hauptteil auf die Wiedergabe eines nüchtern-trockenen, destruierenden Argumentierens zurückzuziehen.

Lektüreempfehlung
Primavesi, Oliver. Die Aristotelische Topik: Ein Interpretationsmodell und seine Erprobung am Beispiel von Topik B. München: C. H. Beck, 1996.
- L'Empédocle de Strasbourg: Introduction, Edition et Commentaire. Berlin/New York: de Gruyter, 1999.
Tuesday Colloquium, 10.01.2006
Empedokles' philosophische Dichtung (485-425 v. Chr.). Grundprobleme und jüngste Entdeckungen
New bits and pieces of Greek philosophical texts keep being discovered from time to time. This offers the opportunity of revising the interpretation and reconstruction of Ancient philosophy and science in the light of fresh material. Empedocles of Acragas (Sicily) is a pre-Platonic philosopher-poet whose works are transmitted in form of fragments only (quotations, summaries, criticisms). However, the available texts have been supplemented in a spectacular way during the last ten years by newly discovered manuscripts and by new methods of deciphering illegible manuscripts. I will illustrate different kinds of re-discovery (Papyrus-fragments of the direct transmission, Papyrus-fragments of quotations, Palimpsest-manuscripts), then give a brief outline of Empedocles' system and of the basic problem of interpretation ("the personal and the impersonal story of the world"), and finally describe the impact of the new material for this problem.
Publications from the Fellows' Library
Primavesi, Oliver
(
Berlin, 2022
)
Primavesi, Oliver
(
Hamburg, 2018
)
Primavesi, Oliver
(
2013
)
Primavesi, Oliver
(
Oxford, 2012
)
Primavesi, Oliver
(
2011
)
Primavesi, Oliver
(
2011
)
Primavesi, Oliver
(
Stuttgart, 2011
)
Primavesi, Oliver
(
Stuttgart, 2011
)
Primavesi, Oliver
(
2010
)
Primavesi, Oliver
(
2009
)
Yearbook Article
2005/2006
Workshop (Convener)
03/08/18
Lachmanns Erben. Vom Umgang mit Textvarianz in klassischer Philologie und germanistischer Mediävistik
Workshop
03/08/18
Lachmanns Erben: Vom Umgang mit Textvarianz in klassischer Philologie und germanischer Mediävistik
Workshop
03/09/18
Lachmanns Erben: Vom Umgang mit Textvarianz in klassischer Philologie und germanischer Mediävistik