A Fellowship at the Wissenschaftskolleg
Unexpected encounters inspire new ideas – for almost four decades, the Wissenschaftskolleg has provided a framework in Grunewald district for this purpose. It is a site where, each year, about 45 Fellows from all over the world live and work together, some of them are joined by their families. Most of the Fellows work in the humanities, or the social or natural sciences; but here they also meet with people further removed from academic contexts: composers, authors, journalists, film or theater directors, or diplomats. All of them are free to pursue a project of their own choice for up to ten months. They are not subject to a common program, because intellectual and artistic creativity is not compatible with top-down direction. Nor are they subject here to retroactive evaluation, because the invitation is always based on careful assessment beforehand. In short: the Wissenschaftskolleg offers a maximum of intellectual freedom, and the Fellows return the favor by making the very best of it for themselves.

Barbara Stollberg-Rilinger, December 2019
The scholarly direction of the Kolleg lies in the hand of the Rector. She is supported in this work by the Permanent Fellows. The direction of the administration and the services is the task of the Secretary. The members of the staff work to provide optimal working conditions for all Fellows.
The Kolleg's small campus is in Grunewald district in the west of Berlin with its many lakes and extensive forest. The campus consists of several buildings including function rooms, Fellows' offices, apartments, and guest rooms.
The Wissenschaftskolleg is borne by the Ernst Reuter Science Foundation, which receives its basic funding in equal parts from the Senate Chancellery Higher Education and Research of the State of Berlin and the Federal Ministry of Education and Research and which has also been institutionally supported by the Swiss State Secretariat for Education, Research and Innovation since 1998.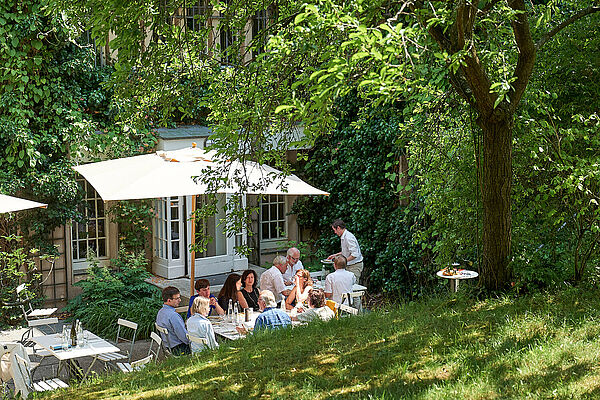 To ensure that living together with the about 45 persons from various disciplines and nations is as stimulating as possible, the Wissenschaftskolleg has established certain rules: the Tuesday Colloquium (work in progress), the common lunches, and the residence obligation. Beyond this, the Fellows themselves shape their scholarly life. The Kolleg merely offers rooms and aid in organizing seminars, in establishing scholarly contacts in Berlin, and in inviting guests. The Fellows' partners are welcome at all events, including the common meals. If they do scholarly or scientific work and require support, they, too, can avail themselves of the Wissenschaftskolleg's services.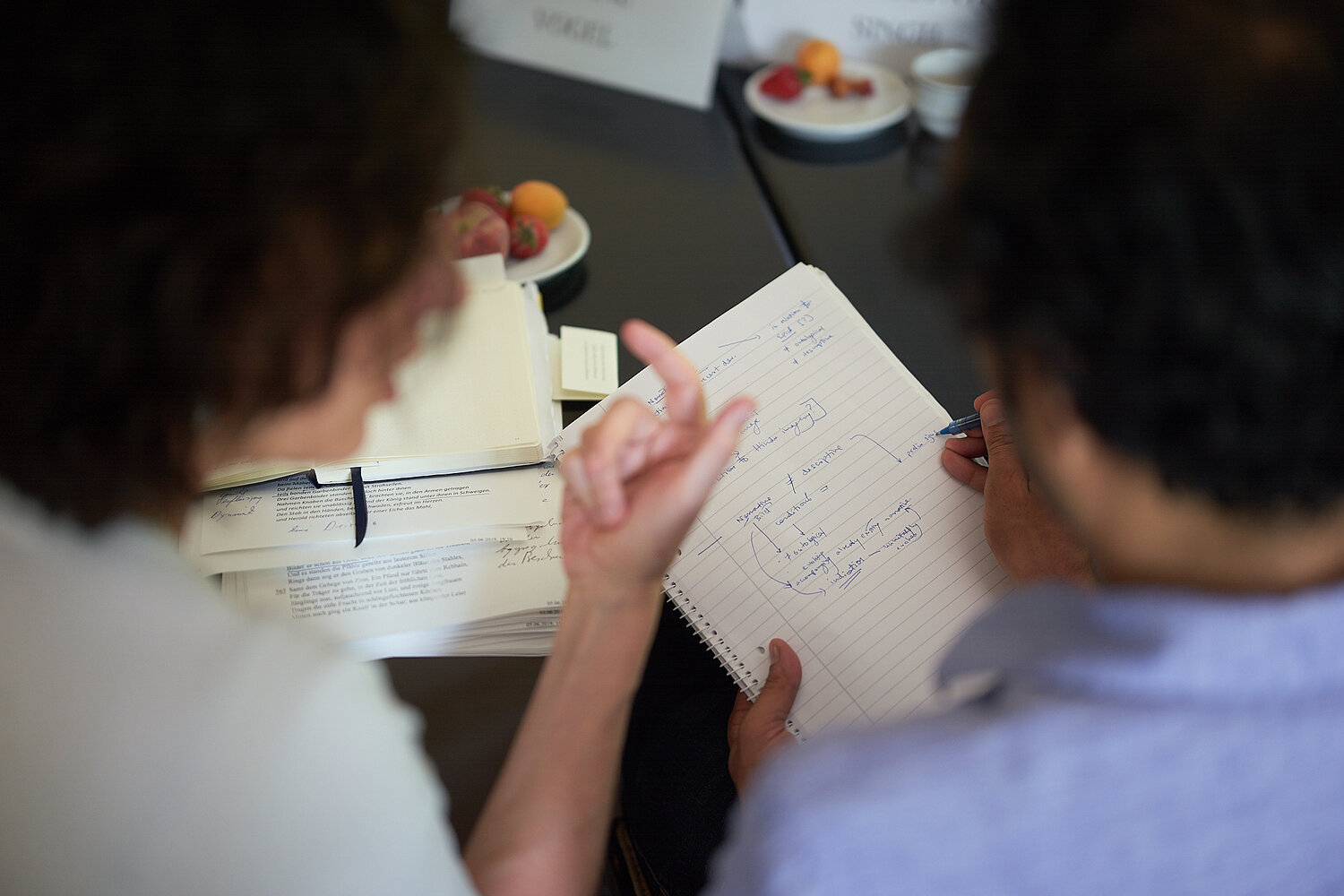 The Wissenschaftskolleg seeks to compose a Fellow class that is greater than the sum of its individual members. To this end it invites outstanding researchers from all disciplines and all parts of the world to spend a research year in Berlin. Ideally, a Fellowship increases the probability of serendipitous discoveries through informal encounters with the other scholars and their projects. This goal is the guiding principle of the selection process.
Each candidate is judged on the grounds of individual achievements. The assessment of the individual application takes furthermore prior research accomplishments, the promise of the proposed project, and the ability for multidisciplinary dialogue into account.