Download PDF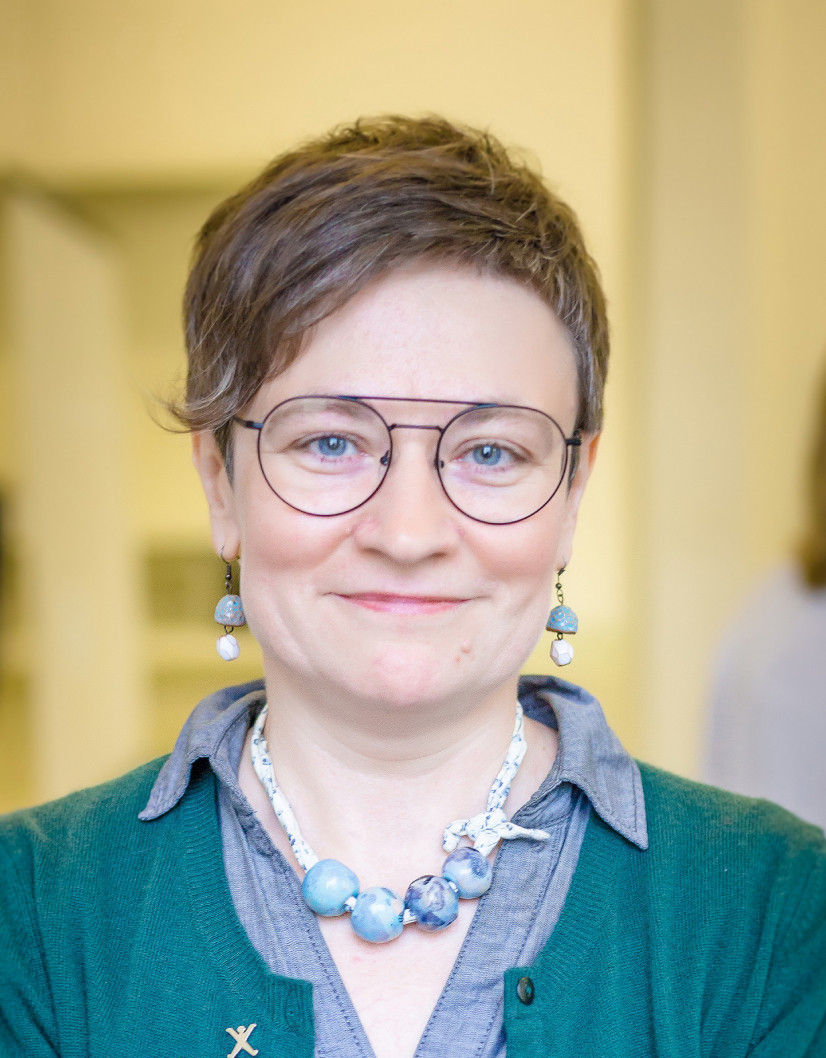 © Ekaterina Rachanskaja
2021/2022
Olga Shparaga, Dr. phil.
Professorin für Philosophie
European College of Liberal Arts in Belarus (ECLAB), Minsk
von Januar bis Juni 2022
Geboren 1974 in Minsk
Studium der Philosophie und Sozialwissenschaften an der Belarussischen Staatlichen Universität
Project
Emanzipation, Sorge, Revolution: Der Fall Belarus
Im dritten Kapitel meines Buches "Die Revolution hat ein weibliches Gesicht: Der Fall Belarus" (Suhrkamp 2021) habe ich versucht, mithilfe der Begriffe "gesellschaftliche Emanzipation" und "Sorge" die revolutionären Ereignisse in Belarus 2020 konzeptionell zu erfassen. Dieser Versuch rührt daher, dass erstens eben die gesamte belarussische Gesellschaft (und nicht nur die Opposition) zur Triebkraft der Revolution geworden ist, zweitens diese Gesellschaft dabei als höchst heterogen in Erscheinung getreten ist und drittens nach Auffassung der Beteiligten das wichtigste Ergebnis der Revolution eine grundlegende Transformation dieser Gesellschaft war. Fragen der kulturellen Identität spielten kaum eine Rolle. Stattdessen wurden verschiedene neue soziale Allianzen gebildet und horizontale Formen der Kooperation und der gegenseitigen Unterstützung praktiziert. Ebendiese sind zum tragenden Gerüst der Solidarisierung innerhalb verschiedener sozialer Gruppen und über deren Grenzen hinweg geworden.
In diesem Zusammenhang schrieben die AktivistInnen in Belarus schon im September 2020 darüber, dass die Sorge für sich selbst und für andere zum zentralen Ansatz und zum Programm der Revolution in Belarus geworden ist. Dabei wurde auch der Begriff des Sorgestreiks verwendet. Die Beziehungen gegenseitiger Sorge, so könnte man mit Judith Butler interpretieren, wurden zu einer neuen sozial-politischen Infrastruktur, welche die Grundlage für demokratische Solidarität und Kooperation bildet und autoritäre Unterdrückung und Gewalt infrage stellt. Bedeutet das, dass dadurch die gesellschaftliche Emanzipation eine neue Form annimmt und zur weiteren politischen Subjektivierung der belarussischen Gesellschaft und somit zur Fortsetzung der Revolution beiträgt? Die Darstellung und Analyse einer neuen Konstellation der Emanzipation, der Sorge, der politischen Subjektivierung und der Revolution in Belarus ist das Hauptanliegen meines Forschungsprojektes.

Lektüreempfehlung

Shparaga, Olga. Soobscestvo-posle-Cholokosta: na puti k obscestvu inkljuzii (Die-Post-Holocaust-Gemeinschaft: Auf dem Weg zur Gesellschaft der Inklusion). Minsk: Medisont, 2018 (ECLAB-books). E-book: https://www.academia.edu/42910979/.
-. "New Emancipatory Agenda: Critique of Patriarchy, Non-discrimination, Eco-consciousness, Real Equality and Social Art." pARTisanKa, 34 (2020): 9-17. https://www.academia.edu/43084231/.
-. Die Revolution hat ein weibliches Gesicht: Der Fall Belarus. Berlin: Suhrkamp, 2021.