Download PDF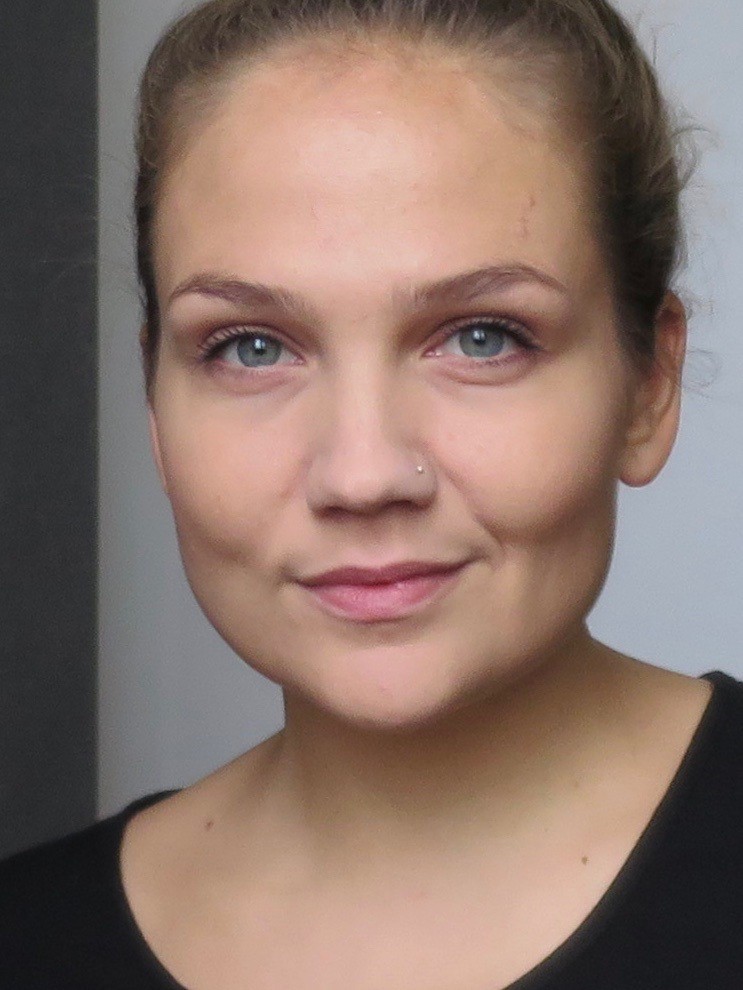 © privat
2020/2021
Ulrike Schwab
Musiktheater-Regisseurin
Berlin
von Dezember 2020 bis März 2021
Geboren in Frankfurt/Main
Studium des Operngesangs und der Musiktheaterregie an der Hochschule für Musik Hanns Eisler Berlin
Fellowship
Mortier Next Generation-Fellow
Project
Mozart "Così fan tutte" / Strauss "Die Frau ohne Schatten"
Wolfgang Amadeus Mozart und Lorenzo Da Ponte haben mit ihrer 1790 uraufgeführten Oper "Così fan tutte o sia La scuola degli amanti" ein zeitloses Werk über die Utopien junger Liebender und deren Desillusionierung, über die Psychologie der Liebe selbst geschaffen. Zwei Paare verstricken sich in einem perfiden Experiment, welches die Brüchigkeit ihrer Beziehungen ans Licht bringt. Das "dramma giocoso" wandelt sich nach und nach in ein existenzielles Drama zwischen Spiel und Realität. Doch wie verhält man sich heute, in einer Zeit, in der die Brisanz eines Treuebruchs abgenommen zu haben scheint, zu dem Kernthema des Stücks? Wie geht man mit der zunächst verwechslungskomödiantisch anmutenden Farce der Handlung um, eine Frau erkenne ihren eigenen, verkleideten Mann nicht wieder?
Ebenfalls zwei Paare, wenn auch von ganz anderer Natur, stehen im Zentrum von "Die Frau ohne Schatten". Dieses Stück steht mit Richard Strauss und Hugo von Hofmannsthal wiederum für die Zusammenarbeit zweier großer Musiktheaterschaffender. Und auch hier stellen sich Übersetzungsfragen: War die Oper bisher an ein großes Orchester und damit einhergehend an dramatische Stimmen gebunden, steht nun - nach dem 70. Todestag des Komponisten - Strauss' Werk zur Bearbeitung frei. Somit eröffnen sich ganz neue Möglichkeiten des Zugriffs und der Überschreibung. Welche Zwischentöne gibt es beispielsweise für eine kammermusikalische Besetzung zu entdecken, destilliert man aus der Partitur den unmittelbarsten musikalischen Kern heraus? Welche weiteren Assoziationsketten und emotionale Schichten kann "Die Frau ohne Schatten" noch freisetzen, wird sie nicht mehr als etwas Unantastbares, sondern zunächst einmal als Material begriffen?

Ausgewählte Inszenierungen

Giovanni. Eine Passion nach Wolfgang Amadeus Mozart. Uraufführung 10. Oktober 2019, Neuköllner Oper Berlin. https://www.youtube.com/watch?v=v0HLcRZe93o.
Wolfskinder. Musiktheater für Erwachsene nach Humperdincks "Hänsel und Gretel". Uraufführung Januar 2018, Neuköllner Oper Berlin. https://www.youtube.com/watch?v=fzcKxpG7tAE.
Rigoletto. Oper von Giuseppe Verdi. Premiere 2. August 2013, Schlossoper Haldenstein, Chur. https://www.youtube.com/watch?v=flOa_Xhrmvg.

Tuesday Colloquium, 04.05.2021
GIOVANNI: A Passion
The theaters, opera houses and concert halls throughout Germany have been closed down for many months now, and many of this year's Fellows had been very much looking forward to not only pursuing their scholarly work at Wiko but in partaking of Berlin's lively cultural life. I would therefore like to use my talk to afford a little insight into the independent theater scene in this city, far removed from the three large opera houses, and by adducing the example of my production of Mozart's "Don Giovanni." In 2019, together with the STEGREIF.orchester, I questioned the timelessness of the Don Juan myth and developed an evening of theater that was a cross between a folk festival, a funeral ceremony, Carnival frenzy and a procession. In my talk I will present the concepts I had and the processes I underwent even before the rehearsal work, I will show you excerpts from the actual performance, and I will use the luxury of hindsight to critically examine my approach and the working methods I employed in this project.
Yearbook Article
2020/2021
Virtual Tuesday Colloquium
05/04/21
GIOVANNI: A Passion