Download PDF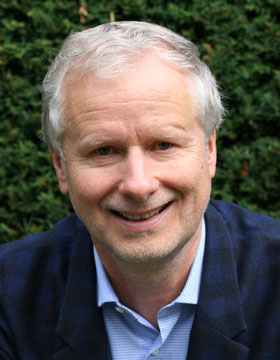 © Wissenschaftskolleg
2018/2019
Andreas Maercker, Dr. phil. Dr. med.
Professor für Psychopathologie und Klinische Intervention
University of Zurich
Geboren 1960 in Halle (Saale), Deutschland
Studium der Medizin an der Universität Halle-Wittenberg und der Medizin und Psychologie an der Humboldt-Universität zu Berlin
Project
Traumata, posttraumatische Belastungsstörung und kulturelle Skripte
Die Erforschung der posttraumatischen Belastungsstörung (PTSD) kann auf eine 30-jährige Geschichte zurückblicken. Die international anerkannte Diagnose entstand durch Impulse aus der US-amerikanischen Psychiatrie, um den psychisch kranken "Military Veterans" eine angemessene diagnostische Einordnung zu ermöglichen. Die Diagnose erfuhr eine Ausweitung auf weitere Opfergruppen: Opfer sexualisierter Gewalt, Überlebende von Naturkatastrophen, Folter- und zivile Kriegsopfer und andere. In den Mittelpunkt der psychologischen und psychiatrischen Forschung wurden die posttraumatisch veränderten Gedächtnisprozesse als zentrale pathologische Veränderung gestellt. Neue Therapieverfahren zielten entweder psychologisch oder pharmakologisch auf die Modifikation dieser Gedächtnisveränderungen. Im Laufe der Zeit zeigte sich, dass zwischenmenschliche und soziale Veränderungen bedeutsamer sind als die Gedächtnisveränderungen (die eine hohe Selbstheilungstendenz aufweisen), beispielsweise wirkt die fehlende Anerkennung als Traumaopfer als wesentliche Chronifizierungsursache für die PTSD. Im Zuge dieses Paradigmenwandels rücken nun die Angehörigen, Gemeinschaften und Gesellschaften in den Fokus und wie sich deren Wahrnehmung und Würdigung traumatischer Erlebnisse auf die Erkrankung bzw. den Genesungsprozess auswirken.
Meine Arbeit wird sich neben den genannten Aspekten auf die Veränderung des "Kernmodells der PTSD" durch die Globalisierung und somit den weltweiten Einsatz von Therapeuten bei Flüchtlingen unterschiedlichster Kulturen konzentrieren. Es stellt sich die Frage, ob es die posttraumatischen Gedächtnisveränderungen oder die Erschütterungen der zwischenmenschlichen Einstellungen und der Tragfähigkeit der sozialen und gesellschaftlichen Routinen sind, die den Kern der posttraumatischen Veränderungen bilden. Meine Arbeitsgruppe hat in den beiden letzten Jahren themenbezogen psychologisch-anthropologische Beobachtungen und Untersuchungen in vier Regionen der Welt unternommen bei Bevölkerungsgruppen, welche die vorherrschenden westlichen Trauma-/PTSD-Vorstellungen nicht kennen. Meine Arbeit am Wissenschaftskolleg wird sich der kritischen Zusammenführung dieser Befunde mit den überkommenen "PTSD-Modellen" widmen.

Lektüreempfehlung

Maercker, Andreas. Trauma und Traumafolgestörungen. München: Beck, 2017.
-. Posttraumatische Belastungsstörungen (4. Aufl.). Heidelberg: Springer, 2013.
Maercker, Andreas und Simon Forstmeier, Hg. Der Lebensrückblick in Therapie und Beratung. Heidelberg: Springer, 2013.
Tuesday Colloquium, 27.11.2018
On Models and Metaphors: How Can We Integrate Contexts and Culture into PTSD Theory?
My presentation is about a work in progress. After a brief introduction to the field of clinical trauma research, the first part will focus on the development of the psychological models of post-traumatic stress disorder (PTSD) that correspond with the development of the existing evidence-based psychotherapies for this disorder. Much of it is a success story of clinical psychology and psychiatry. On the other hand, these evidence-based therapies have failed to reach many groups of traumatized people, who thereby fall outside the development of theories so far.

In this context, I present the socio-interpersonal model of PTSD, which, during my stay at the Wissenschaftskolleg, I want to expand to include cultural components. A first version of the model corresponded with a PTSD intervention study in China, i.e., in a society that so far has been molded by collectivism and familism. I am currently working on two studies with different methodologies: a quantitative international comparative study of the degree of "fatalism", a facet of basic cultural beliefs that is important for help seeking after traumatization. In addition, I report on four local studies from three continents that used ethnographic methods to collect culturally shared metaphors that express the subjective experiences of traumatized people, in place of the common metaphor of the "trauma" (Gr. 'wound').

I will conclude by referring to possible future topics of my continuing work program. For example, in the narrative of the last-mentioned study, a role was (surprisingly) played by "historical traumata" - and thereby by a concept with which clinical psychology has had problems up to now. In general, my interest is to achieve an epistemologically empirically guided pluralization of the ideas of models of trauma-related syndromes - and in terms of therapy, to make therapeutic approaches more flexible.

Publications from the Fellows' Library
Maercker, Andreas
(
Hoboken, NJ, 2020
)
Maercker, Andreas
(
London, 2020
)
Maercker, Andreas
(
Abington, 2019
)
Maercker, Andreas
(
Lausanne, 2019
)
Maercker, Andreas
(
Boston, MA, 2019
)
Maercker, Andreas
(
2018
)
Maercker, Andreas
(
2018
)
Maercker, Andreas
(
München, 2017
)
Maercker, Andreas
(
Berlin, 2015
)
Maercker, Andreas
(
Berlin, 2013
)