Download PDF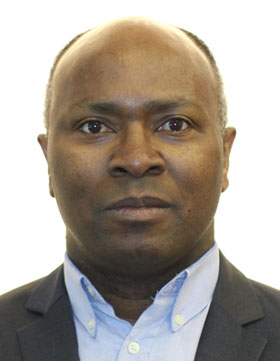 © privat
2018/2019
Kasereka Kavwahirehi, Ph.D.
Professeur de littératures francophones
University of Ottawa
Né en 1969 à Kavingu, République Démocratique du Congo
Études de philosophie, Faculté de philosophie Saint-Pierre Canisius, Kimwenza, et de langues et littératures romanes, Université de Namur, Université catholique de Louvain, et Queen's University, Kingston, Canada
Project
Le roman africain contemporain et la démocratie
L'exploration du lien entre la littérature africaine et la politique a fait émerger deux camps majeurs. D'un côté, ceux qui, réduisant l'oeuvre littéraire à un document sociologique et idéologique, font du romancier un héros de la dénonciation des dictatures, de l'autre, ceux qui tiennent à la spécificité de l'oeuvre d'art littéraire et à son autonomie. Pour ces derniers, l'oeuvre d'art littéraire se prête d'abord et avant tout à une expérience esthétique. Les études qui essayent de réconcilier les deux tendances en repensant le rapport entre esthétique et politique, formes et contexte, afin d'arriver à élaborer une politique du roman africain comme oeuvre d'art et d'en élucider les significations et fonctions sociales sont rares.
Ce projet vise à reprendre la question en la situant au niveau théorique approprié et en l'articulant aux défis de l'invention démocratique et du changement social en Afrique. Il s'articule en trois questions : 1. Que peut-on attendre du roman africain en tant qu'oeuvre d'art littéraire, quant au défi de construire une communauté démocratique ? 2. Y a-t-il quelque chose dans le principe et la construction du roman africain qui le prédispose à jouer, par l'entremise de l'expérience esthétique souvent pensée comme l'Autre du politique, un rôle actif dans le processus de l'invention démocratique et du changement social ? 3. Dans le cas d'une réponse positive, comment articuler esthétique et politique, oeuvre d'art et espace social, pour que l'analyse du roman révèle tout son potentiel à la fois esthétique et politique/social?
Pour répondre à ces questions, on analysera des romans africains produits entre 1970 et 2015 à l'aide d'une approche intégrant les théories littéraires et/ou esthétiques et les théories sociales. On montrera que le roman africain qui pointe très souvent les contradictions sociales est à aborder à la fois comme un produit d'une situation sociale qu'il intègre au plus intime de sa structure et une forme d'opposition critique à cette condition contre laquelle il se définit lui-même pour faire sentir à ses lecteurs qu'un autre monde est possible.

Lecture recommandée

Kavwahirehi, Kasereka. Y'en a marre ! Philosophie et espoir social en Afrique. Paris : Karthala, 2018. (coll. Hommes et sociétés.)
-. Le prix de l'impasse : Christianisme africain et imaginaires politiques. Bruxelles et al. : Lang, 2013. (coll. Documents pour l'histoire des francophonies.)
-. V. Y. Mudimbe et la ré-invention de l'Afrique : Poétique et politique de la décolonisation des sciences humaines. Amsterdam, New York : Rodopi, 2006. (coll. Francopolyphonies 4.)
Tuesday Colloquium, 05.02.2019
Social Criticism in the Francophone Novel
Following the success of the so-called dictator novels of the late 1970s and that of the "migritude" novels, which one might also call "afropolitain" (1990-2010), a new type of novel appeared on the literary scene. It refused to dwell on the turpitude of the nation's fathers, and its characters no longer need dream of other nations since the world now resides in the Congo. Written by young individuals born during that turbulent period of the transition to democracy, this new type of novel depicts ordinary life and allows ordinary people to speak. It does a nuanced reading of the history of African states since the Berlin Conference (1885) so as to understand the present while also revealing the contradictions of globalization. In the absence of a social theory, which is necessarily the work of philosophers and sociologists, this new species of novel pushes the envelope in its function as a social critique which reveals those social pathologies that hide the self-serving rhetoric of the agents of globalized capitalism (International Monetary Fund, World Bank) pertaining to African nations' positive growth rates. My presentation will address three novels of this genre: Jean Bofane's "Les mathématiques congolaises" (2012; Congolese Mathematics) and "Congo Inc. Le testament de Bismarck" (2014; Congo Inc.: Bismarck's Testament), "Généalogie d'une banalité" (2015; Genealogy of a Banality) and Fiston Mwanza Mujila's "Tram 83" (2014).

Publications from the Fellows' Library
Kavwahirehi, Kasereka
(
Bruxelles, 20132013
)
Kavwahirehi, Kasereka
(
Paris, 2018
)
Kavwahirehi, Kasereka
(
2015
)
Kavwahirehi, Kasereka
(
2011
)
Kavwahirehi, Kasereka
(
Amsterdam [u.a.], 2006
)
Tuesday Colloquium
02/05/19
La critique sociale dans le roman francophone