Download PDF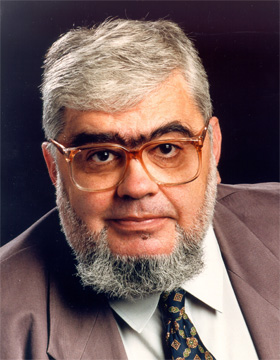 2012/2013
Andrei G. Plesu, Dr. Drs. h.c.
Professor of Philosophy of Religion, Rector
New Europe College, Bucharest
Born in 1948 in Bucharest
Studied Art History in Bucharest, former Minister of Culture (1989-1991) and Minister of Foreign Affairs (1997-1999) of Romania
Project
The Parables of Jesus: a Polemic Against Ideology
Die riesige exegetische Literatur, die sich auf die Gleichnisse des Evangeliums bezieht, neigt - mit einigen, wenigen Ausnahmen - dazu, aus diesen Texten eine kohärente Doktrin, ein System moralischer Regeln, prophetischer Ankündigungen und weiser Maximen zu ziehen, die zusammengenommen die Substanz einer christlichen "Philosophie" ausmachen würden, einer Philosophie, die oft in eine Ideologie mündet.
Was ich in meiner Forschung zu zeigen versuche, ist, ganz im Gegenteil, die subtile und vielsagende "doktrinäre Inkohärenz" der Gleichnisse in ihrer Gesamtheit. Sie fördern eher die hermeneutische Flexibilität, die Freiheit der Lektüre, die Fähigkeit des Denkens, sich an die unendliche Vielfalt der einzelnen Fälle und Gegebenheiten anzupassen.
Es gibt Gleichnisse, die Wert auf die Tat legen, und andere, die Kontemplativität empfehlen. Einige regen die Radikalität des Verhaltens an, andere die Diskretion, einige legen Umsicht nahe, andere Risikofreude, einige bevorzugen die kindliche Unschuld, andere die Reife des Urteilsvermögens. Die angedeuteten "Modelle" sind in der Regel außerhalb der geläufigen Kategorie des "Exemplarischen" angesiedelt. In den Gleichnissen ist nichts vorhersehbar.
Ihre "Philosophie" ist, meiner Meinung nach, der erste große europäische Versuch, das Ideologische zu unterminieren, die oberflächlichen Konsequenzen und die vereinfachende Militanz zu demontieren. Ein Versuch, den die institutionalisierte Kirche anscheinend nicht gänzlich auf sich zu nehmen bereit ist.

Lektüreempfehlung
Plesu, Andrei. Das Schweigen der Engel (aus dem Rumänischen von Georg Aescht). Darmstadt: Wissenschaftliche Buchgesellschaft, 2008.
- Eliten - Ost und West. Berlin: de Gruyter, 2000.
- Wer in der Sonne steht, wirft Schatten. Ostfildern vor Stuttgart: Ed. Tertium, 2000.
- Reflexion und Leidenschaft: Elemente einer Ethik des Intervalls. Wien: Deuticke, 1992.