Download PDF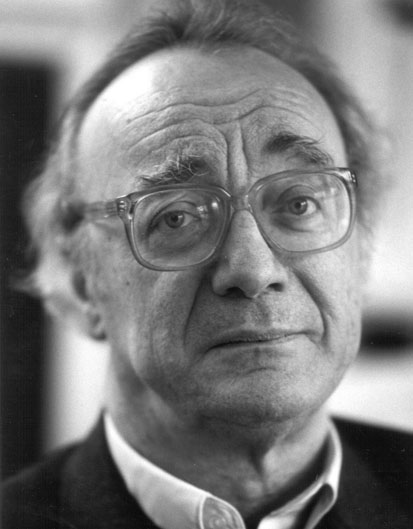 © Barbara Klemm
2011/2012
Alfred Brendel, Dr. h.c. mult.
Musician, Author
London
Geboren 1931 in Wiesenberg, heute Kozianau, Tschechien
Studierte Klavier, Komposition und dirigieren in Graz und Klavier an der Akademie für Musik und Darstellende Kunst, Wien
Project
1. Annotation of a series of films that I curate 2. Extension and revision of my book "The Veil of Order" for a new edition in English
zu 1.
Die Filmserie, die zuerst auf der Viennale ab 16. April 2011 in Wien vorgestellt wurde, trägt den Titel "Vom Grauen bis ins Gelächter". Es besteht Aussicht auf eine Wiederholung in Berlin im Frühjahr 2012 (Filme von Buster Keaton, Manfred Pabst, Luis Buñuel, Carlos Saura, Louis Malle, etc.).

zu 2.
Mein Buch The Veil of Order ist in der englischen Ausgabe seit längerem vergriffen. Ich plane, eine neue, teils gekürzte teils, erweiterte Ausgabe zu verfassen.

Lektüreempfehlung

Brendel, Alfred. Playing the Human Game. Collected Poems of Alfred Brendel London: Phaidon, 2011.
-. Alfred Brendel on Music: Collected Essays. London: Robson Books, 2001; aktualisierte Neuauflage: J. R. Books, 2007. Deutsche Ausgabe: Über Musik: Sämtliche Essays und Reden. München: Piper, 2001; aktualisierte Neuauflage, 2007.
-. Spiegelbild und schwarzer Spuk: gesammelte und neue Gedichte. München: Hanser, 2003.
-. Ausgerechnet ich: Gespräche mit Martin Meyer. München: Hanser, 2001. Englische Ausgabe: The Veil of Order: Alfred Brendel in Conversation with Martin Meyer. London: Faber and Faber, 2002.
Publications from the Fellows' Library
Brendel, Alfred
(
München, 2018
)
Brendel, Alfred
(
London, 2015
)
Brendel, Alfred
(
München, 2014
)
Brendel, Alfred
(
London, 2013
)
Brendel, Alfred
(
München, 2012
)
Brendel, Alfred
(
München, 2010
)
Brendel, Alfred
(
Detmold, 2009
)
Brendel, Alfred
(
Detmold, 2008
)
Brendel, Alfred
(
München, 2008
)
Brendel, Alfred
(
London, 2007
)