Download PDF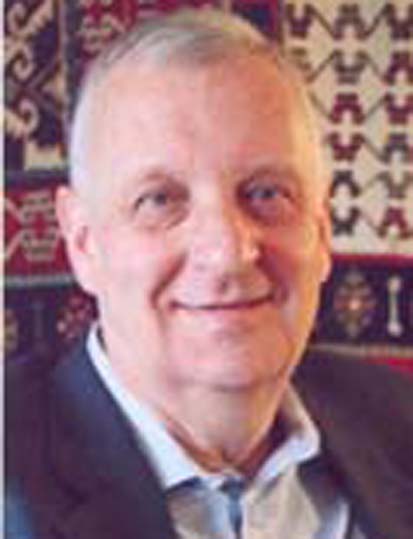 2010/2011
Thomas Pavel, Dr.
Gordon J. Laing Distinguished Service Professor of French Literature and Committee on Social Thought
University of Chicago
Né en 1941 à Bucarest
Études à l'Université de Bucarest et à l'École des Hautes Études en
Sciences Sociales, Paris
Project
Littérature et réflexion morale
J'examinerai trois aspects de l'imbrication entre biens, normes et cheminement moral, telle qu'elle est représentée dans la littérature de fiction:
- La distance entre le " moi " et " sa vie ", distance qui éclaire la possibilité de la violence, le sens du malheur et l'éclosion du divin.
- L'éclosion de la responsabilité morale à l'intérieur du monde humain.
- L'affection et la reconnaissance, ou la sphère de l'intimité.
1. Nous ne sommes pas identiques à notre vie, laquelle est souvent déterminée par des facteurs qui échappent à notre contrôle. Nous éprouvons à la fois le désir de la surpuissance et le sentiment de notre faiblesse. Rivaux possibles des dieux, nous n'en sommes peut-être que les jouets. Il reste qu'au cours de l'histoire de la littérature, le lien entre malheur et culpabilité individuelle ne cesse de se renforcer, les revers de fortune frappant avec de plus en plus de précision ceux qui les méritent.
2. Pour mieux plaider en faveur de la responsabilité, la littérature de fiction a donc besoin de peindre des univers fictionnels au sein desquels l'être humain, échappant à la pression du destin, est capable de prévoir les conséquences de ses actions. Dans cette partie de mon ouvrage, je réfléchirai à l'action humaine et aux différents niveaux de sa justification, en examinant les maximes qui gouvernent l'action, les biens qui arc-boutent les maximes, et, enfin, la conception qui fonde ces biens.
3. Je me propose, enfin, d'examiner la sphère de la bonté, de la confiance, de la fidélité, de l'affection et de la reconnaissance - ce dernier terme ayant au moins trois significations dont je mettrai en valeur la pertinence : la reconnaissance comme découverte et identification correcte (celle qui, par ailleurs, forme une des parties essentielle de l'intrigue tragique, selon Aristote), la reconnaissance comme appréciation d'un individu ou d'une action - thème d'un grand nombre de romans de formation - et la reconnaissance comme gratitude.

Lecture recommandée :

Pavel, Thomas. La Pensée du roman. Paris : Gallimard, 2003.
-. The Spell of Language: Poststructuralism and Speculation. Chicago: University of Chicago Press, 2002.
-. Fictional Worlds. Cambridge, Mass.: Harvard University Press, 1986.
Tuesday Colloquium, 17.05.2011
Choice and Non-Choice in Literature
My Wiko project examines the links between literature and our moral concerns, in particular the way in which literature highlights a central aspect of our life in common: the difficulty we experience in elbowing our way through the profusion of ethical requirements.

Literary works carry out this task by moving us into different, imaginary worlds and persuading us to inhabit them vicariously. We feel at home in such worlds because, different as they may seem from our own, they are made of the same stuff: dreams, desires, challenges, goods and precepts. Undoubtedly, these worlds are linked to concrete historical realities, Troy in Homer, the French court in Madame de Lafayette, WWII Berlin in Hans Fallada. In each case, however, empirical exactness is less important than the nature of the normative conflict evoked by the work. Literature depicts human beings who pursue or loathe ideals, seek or despise the good, and respect or transgress moral precepts. They are caught in their actual, often brutal, confrontation with the values that guide human existence.

More specifically, this week's presentation reflects on:

- the role of reference in moral conversations;
- the affinity between such conversations and literary fiction;
- the distinction between fictional worlds closely resembling ours and distant fictional worlds;
- the fictional representation of moral latitude.

The examples come from works by Homer, Shakespeare, Madame de Lafayette, Theodor Storm, Hans Fallada and Vasily Grossman.
Publications from the Fellows' Library
Pavel, Thomas
(
Paris, 2006
)
Pavel, Thomas
(
[Paris], 2003
)
Pavel, Thomas
(
Paris, 1998
)
Pavel, Thomas
(
[Paris], 1996
)
Pavel, Thomas
(
Cambridge, Mass. [u.a.], 1986
)
Pavel, Thomas
(
Minneapolis, Minn., 1985
)