Download PDF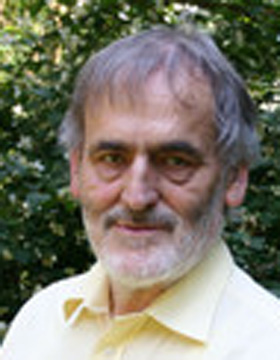 © Wissenschaftskolleg
2010/2011
Helmut Lachenmann, Dr. h.c.
Composer and Professor (emer.) of Composition
Stuttgart
Geboren 1935 in Stuttgart
Klavierausbildung und Musiktheorie an der Staatlichen Hochschule für Musik Stuttgart; Kompositionsstudium privat bei Luigi Nono
Project
Concentrating on Compositions
Während meines Aufenthaltes am Kolleg möchte ich mich zwei kompositorischen Projekten widmen:
- einer Musik für acht Hornisten, quasi ein Solo-Oktett bzw. Doppelquartett samt großem Orchester - dies ist ein Auftragswerk der Münchner Musica Viva für das Frühjahr 2012;
- einer Musik für Klavier mit zwei weiteren "Instrumenten": Posaune und Stimme, vermutlich Counter-Tenor (letzteres ist noch nicht entschieden) - einem Auftragswerk von Maurizio Pollini, ebenfalls für Frühjahr 2012.

Lesen und Hören

Lachenmann, Helmut. Streichquartette mit dem Arditti Quartet. Kairos, 2007.
-. Musik als existenzielle Erfahrung: Schriften 1966-1995, herausgegeben von Josef Häusler. Wiesbaden: Breitkopf und Härtel, 2004.
-. Das Mädchen mit den Schwefelhölzern. Musik mit Bildern. Staatsoper Stuttgart mit Lothar Zagrosek. Doppel-CD, Kairos, 2003.
-. Schwankungen am Rand. Ensemble Modern mit Peter Eötvös. ECM Records, 2002.
Publications from the Fellows' Library
Lachenmann, Helmut
(
Wiesbaden, 2021
)
Lachenmann, Helmut
(
Wiesbaden, 2017
)
Lachenmann, Helmut
(
Wiesbaden, 2013
)
Lachenmann, Helmut
(
Firenze, 2012
)
Lachenmann, Helmut
(
Genève, 2009
)
Lachenmann, Helmut
(
Berlin, 2008
)
Lachenmann, Helmut
(
[s.l.], 2007
)
Lachenmann, Helmut
(
s.l., 2006
)
Lachenmann, Helmut
(
Frankfurt, 2005
)
Lachenmann, Helmut
(
[Paris], 2004
)
Rehearsal
03/15/13
Salut für Caudwell