Download PDF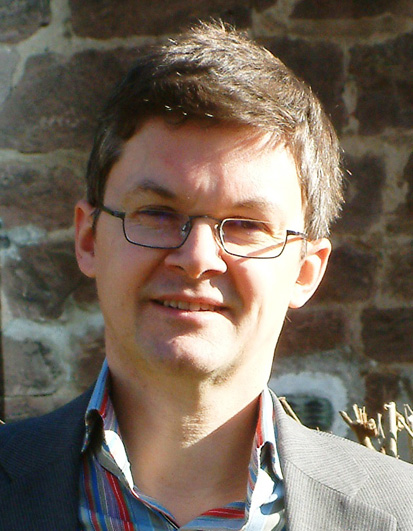 2008/2009
Frank Rexroth, Dr. phil.
Professor of History
Georg-August-Universität Göttingen
Geboren 1960 in Kork, jetzt Kehl am Rhein, Baden-Württemberg
Studium der Geschichte und der Germanistik an der Albert-Ludwigs-Universität Freiburg
Project
Trust in Systems, Distrust of Experts: the Economy of Knowledge in the Later Middle Ages)
Ich arbeite an einer Monographie, die den Status von Expertenkulturen in der europäischen Geschichte des späteren Mittelalters zum Gegenstand hat. Seit ca. 1100 führt die zunehmende Komplexität der Wissenssysteme in den latein-europäischen Gesellschaften zur Schöpfung des "Experten" als eines kulturellen Typus und, sozialgeschichtlich betrachtet, zur Formierung von Expertenmilieus. Die Strategien von deren Selbstlegitimation, die sozialen Reaktionen auf ihr Wirken und die zeitgenössischen Redeweisen über die neue Unübersichtlichkeit der Welt will ich gesamthaft untersuchen. Mein Buch soll also den Expertenmilieus selbst und zugleich den gesellschaftlichen Reaktionen gewidmet sein, die deren Existenz hervorruft. Dabei wird es auch um die Kultur der Städte und der Höfe gehen, insbesondere aber um Gelehrte und Studierte vom 12. bis zum 16. Jahrhundert. Ich erforsche deren Selbstinszenierungen, ihren Habitus und zugleich die latente Ablehnung der Gelehrten durch die Mehrheitsgesellschaft. Solcherlei Ablehnung begreife ich nicht als ein retardierendes Moment des vermeintlichen Modernisierungsprozesses. Vielmehr unterstelle ich ihr, dass sie ihrerseits kulturell schöpferisch ist und zur Formulierung von verlockenden Gesellschaftsentwürfen der Einheit, Ganzheit und Einfachheit führt.

Lektüreempfehlung

Rexroth, Frank. Expertenweisheit: Die Kritik an den Studierten und die Utopie einer geheilten Gesellschaft im späten Mittelalter, erscheint demnächst als selbständige Schrift in der Reihe "Vorträge am Freiburger Mittelalterzentrum".
-. Deviance and Power in Late Medieval London. Cambridge: Past and Present Publications, 2007.
-. "Meistererzählungen und die Praxis der Geschichtsschreibung: Eine Skizze zur Einführung." In Meistererzählungen vom Mittelalter: Epochenimaginationen und Verlaufsmuster in der Praxis mediävistischer Disziplinen, herausgegeben von Frank Rexroth, 1-22. München: Oldenbourg, 2007. (Beihefte der Historischen Zeitschrift Nr. 46.)

Tuesday Colloquium, 11.11.2008
The Expert: A Role-Type and Its Origin in the Late Middle Ages
Although my research project focuses on the period from the twelfth to sixteenth centuries, it has been informed by present-day social constellations, for it treats of the social relevance of expert knowledge in European societies. We academics are regarded and accepted as "experts" by society because of our institutional legitimation; that is, owing to our academic degrees, our professional functions, etc. Our expertise is based on both the increasing varieties of knowledge over the centuries and on their crystallization in scholarly disciplines.

The fact that our expert knowledge is the result of a dissociation of the fund of generally available "higher" knowledge does not mean that our position within society is clearly delineated; to the contrary-this state of affairs creates a tension between conflicting priorities. On the one hand, the public demands of its experts that they possess highly specialized-that is, tailor-made-knowledge for dealing with very specific problems and challenges; on the other hand, these general expectations overtax our knowledge, especially in terms of its problem-solving capacity. The expert can never please the public, for he is living proof that competence in a highly specialized field can indeed be solely the result of an essentially infinite dissociation of knowledge; living proof, consequently, that the sciences and other scholarly disciplines are no longer capable of keeping the Big Picture-for instance, society as a whole-in view. Keeping the Big Picture in view, investing life with meaning, and professing to a certain knowledge of how society might solve the pressing moral issues of the day- all these are things expected of us by the public, so that when we speak of our highly specialized fields in public, we also reinforce their long-harbored disappointment in us.

My thesis is that this paradoxical situation first emerged with the genesis of European "expert-culture" in the second half of the Middle Ages-that is to say, starting about the year 1100. In the second half of my lecture, by focusing on the sphere of law, I will demonstrate how this culture of experts originated and I will also attempt to explain how the legislative and scholary-jurist spheres should have become divorced from one another and what this meant for legislators and legal savants.

Publications from the Fellows' Library
Rexroth, Frank
(
München, 2018
)
Rexroth, Frank
(
2009
)
Rexroth, Frank
(
Düsseldorf, 2009
)
Rexroth, Frank
(
Berlin, 2008
)
Rexroth, Frank
(
2008
)
Rexroth, Frank
(
Basel, 2008
)
Rexroth, Frank
(
München, 2008
)
Rexroth, Frank
(
Cambridge, UK [u.a.], 2007
)
Rexroth, Frank
(
2007
)
Rexroth, Frank
(
München, 2007
)