Download PDF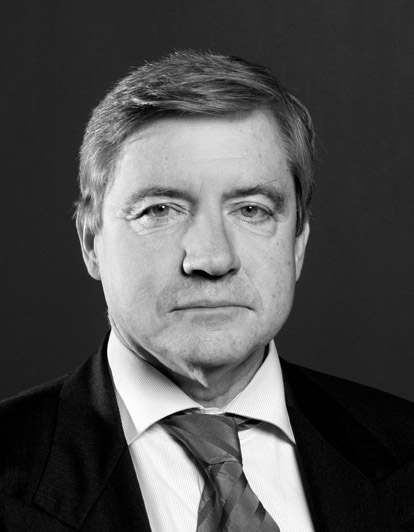 2008/2009
Per Øhrgaard, Dr. phil.
Professor of German and European Studies
Copenhagen Business School, Frederiksberg
Geboren 1944 in Kopenhagen
Studium der Germanistik und Literaturwissenschaft an der Universität Kopenhagen, der Freien Universität Berlin und der Christian-Albrechts-Universität zu Kiel
Project
The Notion of Europe Among German Intellectuals After 1945
Habermas: Die "Verwestlichung" der Bundesrepublik sei eine Leistung, auf die seine Generation stolz sein könne. Dabei geht es nicht nur um Amerika, sondern zunächst um Europa. Es gibt bereits eine Fülle von Studien zur Kulturpolitik der Besatzungsmächte, zu den Zeitschriften der Nachkriegsjahre etc. Wichtige Subthemen meines Vorhabens:
1. Der Begriff Europa, politisch und kulturell
2. Europa als Zuflucht (und als Ausrede?)
3. Europa als Gegenbild zu Amerika
4. Eigene Perspektive: deutscher und dänischer Europadiskurs im Vergleich
Ad. 1. Begriff Europa: Schon früher waren Gedanken entwickelt worden, die für die Nachkriegszeit fruchtbar wurden; auch gab es persönliche Kontinuitäten. Europa war ein vertrauter, aber von den Nazis missbrauchter Begriff - hatten diese doch den 2. Weltkrieg als einen "Verteidigungskampf Europas" propagiert. All dies spielt nach 1945 eine Rolle, wobei auch das oft unerkannte Nachleben nationalistischer Vorstellungen zu untersuchen wäre.
Ad. 2. Europa als Zuflucht: Wer in Europa aufging, konnte Deutschland hinter sich lassen. Dem Streben nach einer europäischen Identität kam eine Ersatzrolle zu.
Ad. 3. Europa vs. Amerika: ein Aspekt, der zeitweilig Linke und Rechte vereinigen konnte. Die Frage lautet: Wie?
Ad. 4. Dänische Perspektive: Die Deutschen sprechen oft vom Ableben des Nationalismus nach 1945. Woanders stand aber 1945 der Nationalismus in Blüte, war er doch in der Okkupation der Kitt, der in der Vorkriegszeit oft verfeindete gesellschaftliche Gruppen halbwegs zusammenhielt. In Skandinavien war Europa zunächst kein großes Thema; eher setzte man auf eine nordische Zusammenarbeit in der Hoffnung, sich aus dem sich abzeichnenden Kalten Krieg heraushalten zu können.

Lektüreempfehlung

Øhrgaard, Per. Günter Grass. Ein deutscher Schriftsteller wird besichtigt. 2. Aufl., München: dtv, 2007.
-. "Ich bin nicht zu Herrn Willy Brandt gefahren.': Zum politischen Engagement der Schriftsteller in der Bundesrepublik am Beginn der 60er Jahre." In Dynamische Zeiten: Die 60er Jahre in den beiden deutschen Gesellschaften, herausgegeben von Axel Schildt, Detlef Siegfried und Karl Christian Lammers, 719-733. Hamburg: Christians, 2000. (Hamburger Beiträge zur Sozial- und Zeitgeschichte, Darstellungen Bd. 37.)
-. "German Writers' Attitude Towards Europe in the First Postwar Years." In Return to Normalcy or a New Beginning: Concepts and Expectations for a Postwar Europe Around 1945, herausgegeben von Joachim Lund und Per Øhrgaard, 113-127. Odense/Copenhagen: University Press of Southern Denmark/Copenhagen Business School Press, 2008.

Tuesday Colloquium, 26.05.2009
Europe in the Minds of (Certain) Germans: 1945 ff.
There were not a few Germans in the first years of the postwar period who taxed their brains as to the very concept of "Europe" itself-Europe in principle, Europe and Germany, Germany and Europe. Some of these Germans linked up with earlier projects and deliberations on the subject, while others attempted to redefine the continent. My interest is less the configurations of political and economic blueprints than it is the intellectual discussion itself. Where precisely was Europe situated? What did the concept encompass? What remained of Europe after two world wars?

"Europe" was a freighted and even encumbered term. The Third Reich, particularly in its final years, had conducted a powerful "European" propaganda campaign, so the present task was to contrive a counter-image. After 1945, of course, there could be no more serious thought given to German hegemony, but a Europe without Germany seemed inconceivable. What could Germany be? A mediator between east and west, with a western democracy and a socialist economic order, as many imagined in the initial postwar years? Or an "equal member in a united Europe," as stated in the preamble to Germany's Basic Law of 1949? But at the time, "Europe" was equivalent with western Europe; and its face-off with Soviet communism signified continuity rather than a new beginning.

It was now more than ever that Germany an encumbered concept! Consequently, much of the Europe debate has to be seen as an attempt "to take a holdiay from the German Question" (Hans Magnus Enzensberger, later). Germany's merger into Europe promised both a future as well as forgetting; and as part of the "Christian Occident," Germany could even hope for absolution.

All these respective catchwords cover only a portion of the Europe discussion, which was very wide-ranging; not only the wealth of its material but the extent of the research hitherto necessitates selectivity. I am primarily interested in two topics: 1) the relationship between Germany's professed pan-European engagement and a rhetoric that allows one to recognize the growing split-sometimes unbeknownst to the authors; and 2) the dialectic of "European Germany" and "German Europe." I will be offering examples but no synopsis; my work is by no means concluded-and I'm still here for a while yet.

Publications from the Fellows' Library
Øhrgaard, Per
(
Berlin, 2015
)
Øhrgaard, Per
(
2015
)
Øhrgaard, Per
(
Göttingen, 2011
)
Øhrgaard, Per
(
Frankfurt, 2009
)
Øhrgaard, Per
(
[København], 2009
)
Øhrgaard, Per
(
[Copenhagen], 2008
)
Øhrgaard, Per
(
Paris, 2007
)
Øhrgaard, Per
(
[København], 2007
)
Øhrgaard, Per
(
München, 2007
)
Øhrgaard, Per
(
2006
)