Download PDF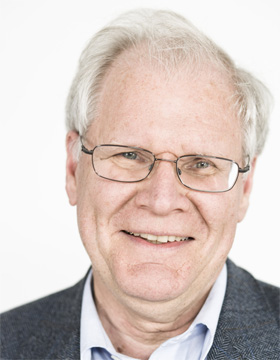 © Maurice Weiss
2007/2008
Rainer Wahl, Dr. iur.
Professor of Public Law and Constitutional History
Albert-Ludwigs-Universität Freiburg
Geboren 1941 in Heilbronn
Studium der Rechtswissenschaft an der Ruprecht-Karls-Universität Heidelberg und an der Rheinischen Friedrich-Wilhelms-Universität Bonn
Focus
Constitution Beyond the Nation State
Project
Constitutionalization Beyond the State
In der zweiten Hälfte des 20. Jahrhunderts hat die Verfassungsidee als normative Grundlage der Staaten einen Siegeszug erlebt. Gleichzeitig hat sich die politische Welt grundlegend gewandelt, nachhaltig pluralisiert und die äußere Gestalt eines Mehr-Ebenen-Systems angenommen. Für die beiden Ebenen jenseits der Staaten stellen sich die alten Grundfragen der Legitimierung und Limitierung von Herrschaft erneut. Mein Vorhaben geht der Frage nach, ob das Verfassungsdenken (in seiner traditionellen oder in einer gewandelten Form) diese Grundfragen lösen kann, etwa in Gestalt einer Konstitutionalisierung des Völkerrechts, die das internationale Recht in Parallele zum staatlichen Recht durch übergeordnete und vorrangige Prinzipen gebunden sieht. Zur Thematik gehört aber auch der Blick auf die Gesamtkonstellation der drei Ebenen, wobei die Frage nach Gewinn- und Verlustpositionen für die verschiedenen Ebenen, insbesondere auch auf der Ebene der nationalen Verfassungsstaatlichkeit zu diskutieren ist.

Lektüreempfehlung

Stefan Kadelbach. "Überstaatliches Verfassungsrecht: Zur Konstitutionalisierung im Völkerrecht." Archiv des Völkerrechts Bd. 44 (2006): 235-266.
Wahl, Rainer. "Konstitutionalisierung: Leitbegriff oder Allerweltsbegriff?" In Der Wandel des Staates vor den Herausforderungen der Gegenwart, Festschrift für Winfried Brohm zum 70. Geburtstag, 191-207. München: Beck, 2002.
Wahl, Rainer. "Erklären staatstheoretische Leitbegriffe die Europäische Union?" Juristenzeitung (JZ) 60, 19 (2005): 916-925.

Publications from the Fellows' Library
Wahl, Rainer
(
Tübingen, 2011
)
Wahl, Rainer
(
Berlin, 2010
)
Wahl, Rainer
(
Berlin, 2008
)
Wahl, Rainer
(
2007
)
Wahl, Rainer
(
Berlin, 2006
)
Wahl, Rainer
(
2005
)
Wahl, Rainer
(
2005
)
Wahl, Rainer
(
Frankfurt am Main, 2003
)
Wahl, Rainer
(
1999
)
Wahl, Rainer
(
1999
)