Download PDF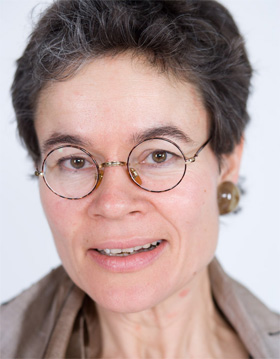 © Maurice Weiss
2007/2008
Melanie Trede, Dr. phil.
Professor of East Asian Art History
Ruprecht-Karls-Universität Heidelberg
Center for East Asian Studies
Geboren 1963 in Heidelberg, Deutschland
Studium der Europäischen Kunstgeschichte, Kunstgeschichte Ostasiens und Japanologie an der Freien Universität Berlin, der Universität Heidelberg, der Waseda Universität, Tokio und der Gakushûin Universität, Tokio
Project
The Political and Visual Manipulation of Myths in Japanese Pictorial Narratives)
Die japanische narrative Malerei im Querrollenformat ist eine bis ins achte Jahrhundert zurückreichende künstlerische Form, die dank der zahlreich erhaltenen, herausragenden Objekte als kulturelles Aushängeschild der japanischen Kunstgeschichte auch gegenüber dem Ausland propagiert wird. In der Forschung wurden bisher die diverse narrative Inhalte umfassenden Werke in erster Linie als Einzelobjekte unter stilistischen, formalen und ikonographischen Gesichtspunkten analysiert.
Das vorliegende Projekt widmet sich dagegen einer Legende mit ihren unterschiedlichen visuellen Interpretationen vom 15. bis 20. Jahrhundert und konzentriert sich auf die politischen, sozialen, ästhetischen und bildmateriellen Implikationen einzelner Fallbeispiele. Anhand eines spezifisch japanischen Themas soll die Diskussion zur europäischen Kunstgeschichte hin geöffnet werden, indem übergreifende Fragen in den Vordergrund gestellt werden. Die politische Relevanz von Aufträgen eines hochrangigen Mäzenatentums; die sich wandelnden Bildevaluationen in kunsttheoretischen Abhandlungen sowie populärer Literatur; das Phänomen der Fragmentierung von Malereien und deren veränderte Rezeption in neuen bildformalen und räumlichen Zusammenhängen; und das Wiederaufleben antiker Mythen in Bildern der Moderne als wesentlicher Bestandteil der Nationenkonstruktion sind zentrale Fragen des geplanten Buchprojektes.

Lektüreempfehlung

Trede, Melanie. Image, Text and Audience: The Taishokan Narrative in Visual Representations of the Early Modern Period in Japan. Hamburg, New York: Peter Lang, 2003.
Trede, Melanie. "Terminology and Ideology: Coming to Terms with Classicism in Japanese Art Historical Writing." In Critical Perspectives on "Classicism" in Japanese Painting, 1600(1700, herausgegeben von Elizabeth Lillehoj, 21-52. Honolulu: Hawaii Press, 2003.
Trede, Melanie. "Appell an den Kriegsgott: Ikonographische Innovationen im Dienst politischer Rivalität." In Konflikt. Heidelberger Jahrbücher 48 (2204), herausgegeben von Frank R. Pfetsch, 255-277. Berlin und Heidelberg: Springer, 2005.
Trede, Melanie. "Das wandelbare japanischen Bild." In Kunst aus Japan: Die Sammlung John C. Weber, New York, Katalog herausgegeben von Melanie Trede, 20-27. Museum für Ostasiatische Kunst, Staatliche Museen zu Berlin: Stiftung Preußischer Kulturbesitz 2006.
(English edition: "Lives of the Japanese Picture." In Arts of Japan: The John C. Weber Collection, New York)

Tuesday Colloquium, 29.01.2008
Interventions in the Political Iconography of Pictorial Narratives: An Ancient Empress as a Popular Icon of Modernity
My current project looks at the longue durée of pictorial narratives relating to the origins of the Japanese war deity Hachiman. Originating in the earliest Japanese historical annals of the eighth century and radically transformed in the wake of the Mongol invasions of the late thirteenth century, the legend has since served the various political, social and aesthetic agendas of Japanese patrons commissioning paintings. Three pivotal case studies from the fifteenth, seventeenth and nineteenth centuries, respectively, are at the center of this project, all marking aesthetic turning points in the rich Hachiman narrative.

In this colloquium I spotlight the nineteenth-century reinvention of the legend, which concentrates on its heroine: the mother of the Hachiman deity. The choice of featuring the prehistoric empress Jingu-known as the archetype of Japanese colonial claims-on three differently designed national banknotes in Japan between 1873 and 1881 was highly contested in the political arena. My claim is that the selection of Jingu was successful thanks to the Japanese collective memory of Jingu's multiple personas as represented on numerous popular and elite picture formats that served diverse religious, social and political needs.