Download PDF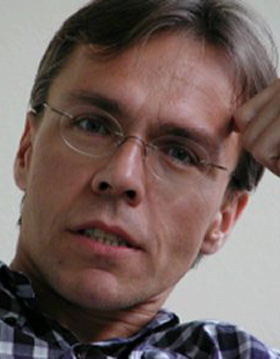 2007/2008
Alexander Somek, Dr. jur.
Professor of Law and Charles E. Floete Chair in Law
The University of Iowa
College of Law
Geboren 1961 in Wien
Studium der Rechtswissenschaft an der Universität Wien
Fellowship
Fellow der Dräger-Stiftung
Focus
Constitution Beyond the Nation State
Project
The Age of Constitutional Law
Das Projekt ist einer historischen Rekonstruktion des Anspruchs gewidmet, die Ausübung der öffentlichen Gewalt mit den Mitteln des Verfassungsrechts zu regeln. Das Vorhaben ist nicht als eine Verfassungsgeschichte im konventionellen Sinne beabsichtigt, sondern als Rekonstruktion der Gründe, die zu verschiedenen Zeiten den Anspruch des Verfassungsrechts haben plausibel und attraktiv erscheinen lassen. Besonderes Augenmerk wird dabei auf die Funktion der modernen Verfassung gelegt, demokratische Herrschaft zu konstituieren. Die Untersuchung beginnt im Wesentlichen mit den englischen Revolutionen des 17. Jahrhunderts und endet mit einer Analyse der Transformation konstitutioneller Normativität an der Wende vom 20. zum 21. Jahrhundert. Leitend ist dabei die Vermutung, dass insbesondere im Zuge der europäischen Integration die auf politische Selbstbestimmung zugeschnittene verfassungsrechtliche Legalität von einer transnationalen, projektbestimmten Normativität verdrängt wird.

Lektüreempfehlung

Somek, Alexander. Rechtssystem und Republik: Über die politische Funktion des systematischen Rechtsdenkens. Wien und New York: Springer, 1991.
Somek, Alexander. Rationalität und Diskriminierung: Zur Bindung der Gesetzgebung an das Gleichheitsrecht. Wien und New York: Springer, 2001.
Somek, Alexander. Rechtliches Wissen. Frankfurt: Suhrkamp, 2006.


Tuesday Colloquium, 18.03.2008
Constitutional law: The normative question
The talk explores different conceptions of what it means to take a constitution seriously from a legal point of view. It is suggested that in a transnational setting constitutional law is likely to be applied in a highly inventive way or in a manner intermingling judicial reasoning with administrative rationality. The talk concludes by asking whether we have reason to want such a type of constitutional law and what conception of liberty we would have to endorse in order to want it.


Publications from the Fellows' Library
Somek, Alexander
(
Wien, 2023
)
Somek, Alexander
(
Tübingen, 2021
)
Somek, Alexander
(
Oxford, 2021
)
Somek, Alexander
(
2018
)
Somek, Alexander
(
Tübingen, 2018
)
Somek, Alexander
(
Hamburg, 2018
)
Somek, Alexander
(
Cambridge [UK], 2017
)
Somek, Alexander
(
Hamburg, 2017
)
Somek, Alexander
(
Oxford, 2014
)
Somek, Alexander
(
2010
)