Download PDF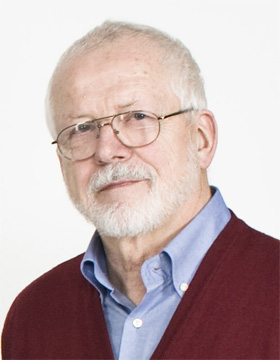 © Maurice Weiss
2007/2008
Fritz W. Scharpf, Dr. Dr. h.c.
Professor (emer.) of Political Science, Director (emer.)
Max Planck Institute for the Study of Societies, Cologne
Geboren 1935 in Schwäbisch Hall, Deutschland
Studium der Rechts- und Politikwissenschaft in Tübingen, Freiburg und an der Yale University
Focus
Constitution Beyond the Nation State
Project
Legitimacy Beyond the Nation State
Das geltende Recht und die Akte der staatlichen Politik werden in zunehmendem Maße durch die europäische Gesetzgebung, durch Entscheidungen supranationaler Behörden und Gerichte und durch zwischenstaatliche Vereinbarungen bestimmt. Unbeschadet ihrer Herkunft werden jedoch alle diese Regeln und hoheitlichen Akte gegenüber dem Bürger von der nationalen staatlichen Gewalt durchgesetzt. Das Vorhaben wird im Lichte der normativen politischen Theorie der Frage nach der Legitimation des Regierens im Mehrebenensystem nachgehen.

Lektüreempfehlung

Scharpf, Fritz W. Governing in Europe: Effective and Democratic? New York: Oxford University Press, 1999.
Scharpf, Fritz W. "Legitimationskonzepte jenseits des Nationalstaats." In Europawissenschaft, herausgegeben von Gunnar Folke Schuppert, Ingolf Pernice und Ulrich Haltern. Baden-Baden: Nomos, 2005.

Publications from the Fellows' Library
Scharpf, Fritz W.
(
Baden-Baden, 2009
)
Scharpf, Fritz W.
(
s.l., 2003
)
Scharpf, Fritz W.
(
Oxford [u.a.], 1999
)
Scharpf, Fritz W.
(
Boulder, Colo. [u.a.], 1997
)