Download PDF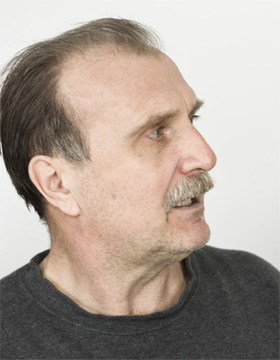 © Maurice Weiss
2007/2008
Dzevad Karahasan, Dr. phil.
Author, Professor of Theatre Studies
University of Sarajevo
Graz
Geboren 1953 in Duvno, heute Bosnien-Herzegowina
Studium der Vergleichenden Literatur und Theaterwissenschaft an den Universitäten von Sarajevo und Zagreb
Project
"The Age of Great Liberty", Novel
"Das Zeitalter der großen Freiheit" erzählt vom Aufenthalt eines englischen Schriftstellers im belagerten Sarajevo 1992. Abenteuerliche Spaziergänge durch die umkämpfte Stadt, Begegnungen mit verschiedenen Menschen, die Anwesenheit bei der Vernichtung der Nationalbibliothek führen ihn zum Nachdenken über verschiedene Formen der Freiheit. Denn Krieg ist auch ein Zeitalter der grenzenlosen Freiheit - der Anblick der brennenden Bücher ist äußerst befreiend ...

Lektüreempfehlung

Karahasan, Dzevad. Das Buch der Gärten. Frankfurt: Insel, 2002.
Karahasan, Dzevad. Der nächtliche Rat. Frankfurt: Insel, 2006.
Karahasan, Dzevad. Berichte aus der dunklen Welt. Frankfurt: Suhrkamp, 2007.


Publications from the Fellows' Library
Karahasan, Dzevad
(
Frankfurt am Main, 2007
)
Karahasan, Dzevad
(
Frankfurt am Main, 2006
)
Karahasan, Dzevad
(
Frankfurt am Main, 2002
)
Karahasan, Dzevad
(
Klagenfurt [u.a.], 1993
)