Download PDF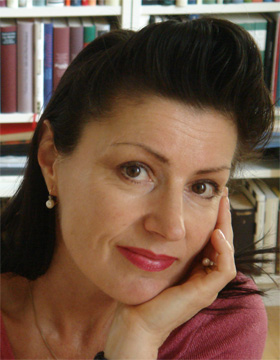 2007/2008
Ursula Pia Jauch, Dr. phil.
Professor of Philosophy, with special focus on cultural issues
University of Zurich
Geboren 1959 in Zürich
Studium der Philosophie, Linguistik und Älteren Deutschen Literatur an der Universität Zürich
Project
Masked: Literary Strategies of Clandestine Philosophy Between 1720 and 1770
Bis in die frühen 1980er Jahre hinein hat sich die philosophische Aufklärungsforschung im wesentlichen darauf konzentriert, "große" philosophische Ideen und Systeme darzustellen sowie herausragende Autoren und Schulbegründer zu würdigen. Dies aber setzt ein Bild der Lumières voraus, das nicht in allen Aspekten den ideengeschichtlichen Verhältnissen des achtzehnten Jahrhunderts entsprochen hat. Denn der größte und wirksamste Teil des "neuen" philosophischen Gedankenguts ist, wie die Rezeptionsgeschichte mit erstaunlicher Klarheit gezeigt hat, anonym über klandestine Manuskripte und Druckwerke verbreitet worden. Diese Einsicht hat wohl zu einem eigentlichen clandestine turn bei einzelnen Aufklärungsforschern geführt, die Großwetterlage in der Philosophiegeschichtsschreibung - vor allem im deutschen Sprachraum - blieb davon bislang aber kaum berührt.
Das Projekt "Hinter Masken: Literarische Strategien der klandestinen Philosophie 1720-1770" will hier eine Forschungslücke schließen. Es sollen anhand einer exemplarischen Auswahl von philosophisch relevanten Clandestina (u. a. Beat-Louis de Muralt, Guillaume Hyacinthe Bougeant, Fougeret de Monbron, Françoise d'Issembourg de Graffigny, Louis Antoine de Caraccioli, Henri-Joseph DuLaurens) die literarischen Strategien der Lumières am konkreten, oftmals als "Bestseller" agierenden anonymen Druckwerk untersucht werden. Ziel des Forschungsprojektes ist eine narrative Darstellung jener tatsächlichen und oftmals spielerischen Wege der Ideenverbreitung, zu denen die "maskierte" Aufklärung im achtzehnten Jahrhundert gegriffen hat. Das Projekt "Hinter Masken" trägt dem Umstand Rechnung, dass auch die Philosophie eine Sozialgeschichte der Ideen und ihrer Verbreitung kennt. Diese ist - das zeigen die Clandestina exemplarisch - im mittleren achtzehnten Jahrhundert zwar heterodox, unsystematisch und widersprüchlich, dafür aber auch erfinderisch und literarisch innovativ. Gerade die neuen literarischen Formen - Ironie, Versteckspiel, List - haben nicht nur den philosophischen Gedanken neu formatiert, sondern ihn auch mit Erfolg in die öffentliche Debatte getragen. Das Projekt will dieser - bislang im Schatten liegenden - klandestinen Alltagsphilosophie ein Gesicht geben.

Lektüreempfehlung

Jauch, Ursula Pia. Jenseits der Maschine: Philosophie, Ironie und Ästhetik bei Julien Offray de La Mettrie (1709-1751). München: Carl Hanser, 1998.
Mandeville, Bernard. Eine Bescheidene Streitschrift für Öffentliche Freudenhäuser Oder ein Versuch über die Hurerei wie sie jetzt im Vereinigten Königreich praktiziert wird. London, 1724. Übersetzt, kommentiert und mit einem Essay versehen von Ursula Pia Jauch. München: Carl Hanser, 2001.
Jauch, Ursula Pia. "Zensur und Spiel; oder: Über die allmähliche Verfertigung eines Textes mit Hilfe des Zensors. Einige bescheidene Anmerkungen aus jokologisch-philosophischer Sicht." In Zensur im Jahrhundert der Aufklärung. Geschichte - Theorie - Praxis, herausgegeben von Wilhelm Haefs und York-Gothard Mix, 263-272. Göttingen: Wallstein, 2007.