Download PDF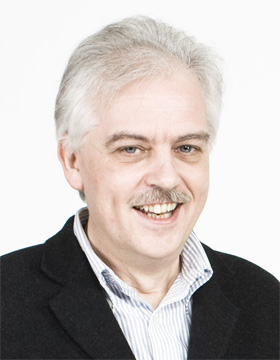 © Maurice Weiss
2007/2008
Rüdiger Campe, Dr. phil.
Professor of German
Yale University
Geboren 1953 in Hagen i. W., Deutschland, Studium der Germanistik, Altphilologie und Philosophie in Bochum, Freiburg/Breisgau, Paris
Project
Lichtenberg's "Waste Books" and the End of the Age of Evidence
Der Göttinger Physiker, Philosoph und Literat Lichtenberg ist wohl der letzte - deutsche - Repräsentant einer großen Tradition, die exakte Wissenschaft und Literatur verknüpfte. Schreiben und Rechnen, philosophische Reflexion und Kalkül gingen programmatisch Verbindungen ein von Pascal und Hobbes über Leibniz und Haller, zu d'Alembert, Diderot bis Lichtenberg. Diesem alpha-numerischen Schreibraum und seinen Voraussetzungen ist das Projekt zunächst gewidmet. Lichtenbergs wichtigste Hinterlassenschaft in diesem Zusammenhang ist nun kein abgeschlossener Text, sondern das Corpus der "Sudelbücher". Sie stehen auf der Grenze zwischen Exzerpier- und Notationspraktiken der früheren Neuzeit und dem romantischen Aphorismus.
Die Untersuchung dieses besonderen Werks - das nie als Werk geplant war - möchte ich verknüpfen mit einer These zur Wissenschaft und ihrer Darstellung im 17. und 18. Jahrhundert. Seit Descartes und bis in die frühen Schriften Kants ist Evidenz das zentrale Wort zur Kennzeichnung der epistemologischen Lage in Europa gewesen. Die antik-scholastische Ontologie hatte sich aufgelöst: Substanz und Kontingenz, scientia und historiae teilten nicht mehr das Wissen und seine Praktiken unter sich auf. In dieser Lage steht die Frage nach der einen Gewissheit und den vielfachen Verfahren ihrer Sicherung an. Auf der anderen Seite ist für die Frage nach der Erkenntnis und ihren Pragmatiken noch keine systematische Lösung aufgestellt, wie es Kant und die französischen "Ideologues" tun werden. Evidenz bezeichnet die Dringlichkeit und die Offenheit der Frage, was Gewissheit und Intuition sind und wie sich die Verfahren ihrer Herstellung und Messung zu ihnen verhalten.
Lichtenbergs "Sudelbücher" bilden einen einmaligen Schauplatz, von dem aus man zu den Voraussetzungen und Verzweigungen dieser großen Umorientierung in Wissen und Schreiben ausgreifen kann. Es geht um die Lektüre eines einmaligen literarischen Werkes - und darin um die Frage nach der Evidenz, die bis heute nicht abgetan ist.

Lektüreempfehlung

Campe, Rüdiger. Spiel der Wahrscheinlichkeit: Literatur und Berechnung zwischen Pascal und Kleist. Göttingen: Wallstein, 2002.
Campe, Rüdiger. "'Improbable Probability': On Evidence in the Eighteenth Century." Germanic Review (2001): 149-162.
Campe, Rüdiger. Affekt und Ausdruck. Zur Umwandlung der literarischen Rede im 17. und 18. Jahrhundert. Tübingen: Niemeyer, 1990.

Tuesday Colloquium, 01.04.2008
Waste book, Sudelbuch. Georg Christoph Lichtenberg and the Question of Evidence.
Since their first edition in 1800, the notebooks of the mathematician, physicist, and journalist Georg Christoph Lichtenberg (1742-1799) - the Sudelbücher or "waste books" - have played a special role in the theory and history of literary forms. They have been seen as the emergence of a new genre, the romantic aphorism. In light of the romantic aphorism, Lichtenberg's notes were embedded in an aesthetic concept in which a philosophical or formal whole seemed mirrored in the fragment. As important as this understanding was for the reception of the Sudelbücher in literary history, it has little in common with what Lichtenberg meant to do while making his notes. The Sudelbücher are rather part of an early modern culture of writing down, excerpting, and taking notes.
Taking this thesis as my starting point, I intend to investigate the Sudelbücher as a procedure of writing in the context of the epistemological situation of the 18th century. The context in the history of science will not be defined by means of a paradigm or a discourse, but rather a question. It is a question that can be said to dominate the period after Descartes, the question of how manifestness or 'evidentia', understood as subjective certainty, is related to the techniques of its production. Analyzing the Sudelbücher and their procedure of writing, then, means investigating manifestness or 'evidentia' as a procedure. Or to use an expression of Lichtenberg's: as the little blind skills with which we acquire knowledge. From here, a modernity of the Sudelbücher can be grasped that lies beyond the concept of the romantic aphorism.

Publications from the Fellows' Library
Campe, Rüdiger
(
2018
)
Campe, Rüdiger
(
Berlin, 2014
)
Campe, Rüdiger
(
Zürich, 2012
)
Campe, Rüdiger
(
Heidelberg, 2011
)
Campe, Rüdiger
(
Zürich, 2010
)
Campe, Rüdiger
(
2008
)
Campe, Rüdiger
(
2004
)
Campe, Rüdiger
(
Göttingen, 2002
)
Campe, Rüdiger
(
[Berlin], 1990
)