Download PDF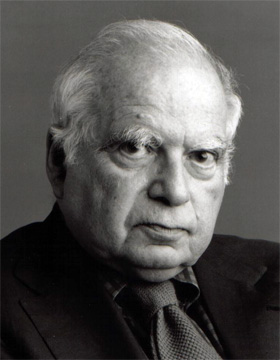 2007/2008
Norman Birnbaum, Ph.D.
University Professor (em.)
Georgetown University, Washington, DC
Law Center
Born on July 21, 1926 in New York City; passed away on January 2019 in Washington, DC.
Studied Art History at Williams College, Williamstown and Sociology at Harvard University
Project
A Cultural, Personal and Political Memoir: "From the Bronx to Oxford - and Not Quite Back"
Recollections of a transatlantic academic and intellectual, cultural and political lifetime's journey, which took me from New York to New England for my education, to the United Kingdom for my initial teaching posts, and often to France and Germany, Italy and Spain. My experience of Germany over the past fifty-six years is central to the narrative - including the honor done me by the Ministry of State Security of the late German Democratic Republic in barring me from that country from 1986-1989. I was a founder of the European New Left as well as active in the US Democratic Party and had considerable occasion to participate in and witness the political activities of the intellectuals in the Cold War and after it. Indeed, I am still involved - and consider the text not least a contribution to current discussion of the role and limits of thought in public life.

Recommended Reading

Birnbaum, Norman. The Radical Renewal: The Politics of Ideas in Modern America. New York: Pantheon Books, 1988.
Birnbaum, Norman. Searching for the Light: Essays on Thought and Culture. New York and Oxford: Oxford University Press, 1993.
Birnbaum, Norman. After Progress: American Social Reform and European Socialism in the Twentieth Century. New York and Oxford: Oxford University Press, 2001. German Edition: Nach dem Fortschritt: Vorletzte Anmerkungen zum Sozialismus. Munich: Deutsche Verlagsanstalt, 2003.

Publications from the Fellows' Library
Birnbaum, Norman
(
Washington, DC, 2018
)
Birnbaum, Norman
(
2016
)
Birnbaum, Norman
(
2010
)
Birnbaum, Norman
(
1997
)
Birnbaum, Norman
(
1990
)
Birnbaum, Norman
(
New York, NY, 1988
)