Download PDF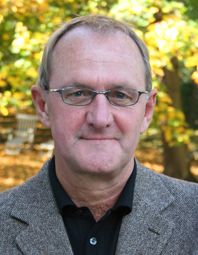 2006/2007
Friedrich Wilhelm Graf, Dr. theol.
Professor for Systematic Theology and Ethics
Ludwig-Maximilians-Universität München
Born 1948 in Wuppertal
Studied Protestant Theology, Philosophy and History in Wuppertal, Tübingen und Munich
Focus
Religious Transformation Processes in the Present
Project
Milieu Gods: Struggles for Distinctiveness and Auratization Strategies Current Religious History
Religionen sind keine starren essentialistischen Gegebenheiten, sondern hochkomplexe Deutungskulturen aus Riten, Symbolen, Zeichen, Zeitordnungen, Bildsprachen und Mustern gottgewollter Lebensführung. Religiöse Symbolsprachen sind extrem interpretationsoffen und können von unterschiedlichen Akteuren für ihre je eigenen Weltbildkonstruktionen, idealen Ordnungen besseren Lebens oder politischen Ziele eingesetzt werden. Durch Symboltransfer und Ideenosmose wandern Glaubensvorstellungen über die hybriden Grenzen von Religionen und Konfessionen hinweg. In meinem Arbeitsvorhaben sollen Logiken der Verknüpfung von religiösen Symbolen aus ursprünglich einander fremden Religionskulturen analysiert werden, insbesondere mit Blick auf die paradoxe Gleichzeitigkeit von hybrider Offenheit und immer neuer Abgrenzung von jeweils anderen Deutungskulturen. Besondere Aufmerksamkeit gilt neueren Entwicklungen in der Bildung sogenannter Milieutheologien, in denen bestimmte Gruppen ihren spezifischen Identitätskonstruktionen durch Sakralisierung eine starke Aura des Immer-schon-Gegebenseins zu verleihen versuchen. Auch geht es darum, wie als universalistisch geltende religiöse Symbole (der eine Gott) hier faktisch repartikularisiert werden, zugunsten der harten Abgrenzung von anderen Akteuren (klassisches Beispiel: Stärkung der eigenen Ethnie oder sozialen Gruppe durch Behauptung eines exklusiven göttlichen Mandats).

Lektüreempfehlung
Graf, Friedrich Wilhelm. Die Wiederkehr der Götter: Religion in der modernen Kultur. München 2004.
-. Moses Vermächtnis: Über göttliche und menschliche Gesetze. München 2006.
Tuesday Colloquium, 12.06.2007
From creatio ex nihilo to "safeguarding the creation" Dogmatic considerations of the possible ethical relevance of the doctrine of creation
Publications from the Fellows' Library
Graf, Friedrich Wilhelm
(
2016
)
Graf, Friedrich Wilhelm
(
2011
)
Graf, Friedrich Wilhelm
(
2009
)
Graf, Friedrich Wilhelm
(
2009
)
Graf, Friedrich Wilhelm
(
Essen, 2007
)
Graf, Friedrich Wilhelm
(
2007
)
Graf, Friedrich Wilhelm
(
2007
)
Graf, Friedrich Wilhelm
(
München, 2006
)
Graf, Friedrich Wilhelm
(
München, 2006
)
Graf, Friedrich Wilhelm
(
München, 2005
)