Download PDF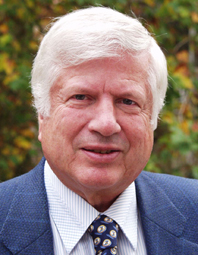 2004/2005
Franz Zelger, Dr. phil.
Professor of Art History
University of Zurich
Geboren 1941 in Luzern, Schweiz
Studium der Kunstgeschichte, der Klassischen Archäologie
und der Volkskunde an der Universität Zürich
Project
The "Green Revolution" and Its Implications: Landscape Painting and Gardening - Their Interrelation Since the 18th Century
In meinem Projekt gehe ich vom neuen Landschaftsgartenideal, das mit Beginn des 18. Jahrhunderts theoretisch in England entwickelt und in den zwanziger Jahren realisiert wurde, aus. Es trat an die Stelle des geometrisch-architektonischen Gartenstils französischer oder holländischer Prägung, welcher der Natur eine rational fassbare äußere Form aufgezwungen hatte. Dazu kam der politische Aspekt. Der französische Garten wurde als ein die Natur unterdrückendes absolutistisches Machtsymbol verstanden. Mit der Ablehnung der rationalistischen Auffassung ging die Vergöttlichung der freien Natur einher, die nun als Schöpfung Gottes, als sittlich-moralische Kraft voller Ordnung und Schönheit verstanden wurde.
Mit dem Ende des Siebenjährigen Krieges wurde auf dem Kontinent das neue Landschaftsgartenideal mit demselben Enthusiasmus adaptiert. Die moralphilosophisch orientierte Auffassung der Spätaufklärung sah im Naturverständnis eine neue Möglichkeit, ihr auf die Eudämonie des Menschen ausgerichtetes Erziehungsprogramm in der Natur und Kunst - im speziellen der Gartenkunst - zu realisieren. Dieses neue Gartenideal basiert auf Schriften von Theoretikern, die von der Moralphilosophie geprägt waren, wie Hagedorn, Sulzer oder Hirschfeld.
Aus der Fülle von geistesgeschichtlichen Kriterien sollen insbesondere drei Aspekte der Gartentheorie beleuchtet werden: der wirkungsästhetische, der moralische und der philosophisch-theologische.
Zu untersuchen sind der Weg von der Naturszenerie zur Natur als "realem Landschaftsgemälde", die Bedeutung der idealen Landschaftsmalerei und der "Grand Tour" als konstitutive Elemente der Gartengestaltung sowie der Einfluss des Horaz'schen "Ut pictura poesis" auf die Rezeption der Natur.
Es bleibt aufzuzeigen, wie die Beschäftigung mit der Malerei die ästhetische Wahrnehmung der Natur beeinflussen konnte, wie die Änderung der formalen Struktur des Gartens eng mit der strukturellen Unwandlung der ästhetischen Landschaftsschau zusammenhängt. Darüber hinaus auch politische, soziale und wirtschaftliche Aspekte miteinzubeziehen, ist unabdingbar. Davon ausgehend soll der Gegenüberstellung von Gartenarchitektur und unkultivierter Natur bis in die Gegenwart nachgegangen werden.

Lektüreempfehlung
Zelger, Franz. Heldenstreit und Heldentod: Schweizer Historienmalerei im 19. Jahrhundert. Zürich und Freiburg/Br.: Atlantis, 1973.
-. Stiftung Oskar Reinhart Winterthur. Bd. 1, Zürich: Orell Füssli, 1977; Bd. 3, Zürich: Orell Füssli, 1984.
-. Diego Velázquez. Reinbek b. Hamburg: Rowohlt, 1994.
-. Arnold Böcklin. Die Toteninsel: Selbstheroisierung und Abgesang der abendländischen Kultur. Frankfurt/Main: 1991; Fischer-Taschenbücher 10514,
1997; Japanische Ausgabe 1998.
Publications from the Fellows' Library
Zelger, Franz
(
2019
)
Zelger, Franz
(
Zürich, 2019
)
Zelger, Franz
(
Berlin, 2011
)
Zelger, Franz
(
2001
)
Zelger, Franz
(
Zürich, 2001
)
Zelger, Franz
(
Zürich, 1998
)
Zelger, Franz
(
Frankfurt am Main, 1994
)
Zelger, Franz
(
Reinbek bei Hamburg, 1994
)
Zelger, Franz
(
1990
)
Zelger, Franz
(
1987
)