Download PDF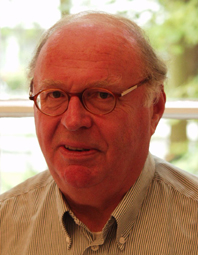 2004/2005
Henk L. Wesseling, Ph.D.
Professor of History
Netherlands Institute for Advanced Study (NIAS), Wassenaar
Born on August 6, 1937 in The Hague, Netherlands; passed away on August 18, 2018 in Oegstgeest, Netherlands.
Studied History at Leiden University
Project
France at War, 1870-1962
I am working on a book with the provisional title of "France at War: The Impact of War on French History and Society, 1870(1962".
The book will consist of five essays dealing respectively with:
-* The Franco-Prussian War, 1870(71
- The Wars of Colonial Conquest (Algeria, Morocco, West Africa, Madagascar, Indochina) during the period 1870(1914, plus a short introduction about Algeria (1830(1870) and an epilogue about Morocco in the 1920s
- The First World War, 1914(1918
- The Second World War, 1939(1945
- The wars of decolonialization, 1945(1962, with special reference to Indochina and Algeria
Each essay will deal with (1) the origins of the war, its causes and outcome;
(2) the collective memory of the war, including the literary and artistic imagination; (3) its importance and consequences.
I have worked on most of these subjects already for quite some time and published on aspects of them. This book of about 300 pages aims at offering a synthesis.

Recommended Reading
Wesseling, Henk. Teile und herrsche. Die Aufteilung Afrikas, 1880-1914. Stuttgart: Franz Steiner, 1999.
-. Soldier and Warrior, French Attitudes Towards the Army and War on the Eve of the First World War. Westport, CT and London: Greenwood Press, 2000.
-. The European Colonial Empires, 1815-1919. Harlow et al.: Longman, 2004.