Download PDF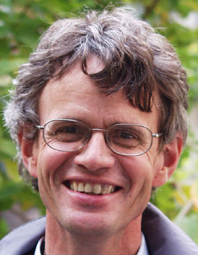 2004/2005
Peter Utz, Dr. phil.
Professor of Modern German Literature
Université de Lausanne
Geboren 1954 in Biel, Schweiz
Studium der Germanistik und Geschichte an der Universität Bern
Project
"Autrement dit - To Put It Another Way": a Reading of Translations Between the Cultures of Language
Weil die Übersetzung das Eigene anders sagen muss, wird dieses selbst zu einem anderen ( Übersetzung ist immer ein "autrement dit". Diesen fremden Blick der literarischen Übersetzung will das Projekt als heuristisches Instrument zur Lektüre von scheinbar bekannten Texten der deutschen Literatur nutzen: Kanontexte von E. T. A. Hoffmann über Fontane bis zu Kafka und Musil werden im Spiegel ihrer französischen Übersetzungen neu gelesen. Eine solche Fremdlektüre legt in diesen Texten Stellen frei, für welche die bisherige germanistische Deutungstradition blind bleiben musste. Denn im Abstand der Übersetzung zum Original öffnet sich ein Zwischenraum, der nicht nur die Differenz zwischen zwei Sprachkulturen und den historischen Abstand zwischen Original und Übersetzung enthält, sondern der als hermeneutischer Echoraum nach beiden Seiten hin das Differente im Original und in der Übersetzung lesbar macht. In solchen Lektüren wird die Übersetzungswissenschaft von einer normativen und instrumentellen zu einer hermeneutischen und autoreferentiellen Disziplin, die anstelle der reproduktiven die produktive Dimension des Übersetzens untersucht. Und in einer kulturwissenschaftlichen Perspektive wird das Übersetzen zum paradigmatischen Prozess des kreativen Umgangs mit kultureller Differenz.

Lektüreempfehlung
Utz, Peter. Die ausgehöhlte Gasse: Stationen der Wirkungsgeschichte von Schillers "Wilhelm Tell". Königstein: Athenäum, 1984.
-. Das Auge und das Ohr im Text: Literarische Sinneswahrnehmung in der Goethezeit. München: Fink, 1990.
-. Tanz auf den Rändern: Robert Walsers "Jetztzeitstil". Frankfurt/Main: Suhrkamp, 1998. Französische Ausgabe: Robert Walser: Danser dans les marges, übersetzt von Colette Kowalski. Genève: Zoé, 2001.
Tuesday Colloquium, 08.03.2005
"Autrement dit" - anders gesagt. What literature gains by translation
When scholars pay any heed at all to literary translations, they tend to regard them as loss-making cultural ventures: the transaction between one linguistic culture and another invariably entails the loss of something distinctive, something "peculiar" to the original. My project attempts to turn this national-cultural view on its head: because a translation must state the "peculiar" in another way, the "peculiar" itself becomes something different-translation is always a case of "autrement dit." This allows us to read it with new eyes as something "different." But to do so one cannot then regard the translation as some pale imitation of the original but rather as the original formulated in another language that lends it new meaning. New textual aspects and layers can be illuminated by reading the original in light of these foreign versions. Moreover, it is through this process that the art of translating and literary studies can be brought together and that translation can be seen afresh from a cultural studies perspective.

The lecture will initiate this experimental process with an exemplary passage from Robert Musil's novel The Man Without Qualities (1930) in French and English translation. Thus will a concrete demonstration be made of the "autrement dit" which gives the project its name. Then in six general theses I will state the cultural studies dimension of this project, namely translation as a paradigm of cultural interaction with the foreign. Among the concrete examples of German-language literature to be investigated within this framework are also passages from Theodor Fontane's novel Effi Briest (1896). When one reads them juxtaposed with their French and English translations, then these sections of Fontane's novel emerge as a literary critique of cultural fixations.

Although this lecture focuses primarily on German literature and its French translations, I will be speaking in an English translation and assisted by a handout with textual passages in the three languages. Thus will translation not only be the subject of my talk, but the talk itself will embody the subject.
Publications from the Fellows' Library
Utz, Peter
(
[s.l.], 72007
)
Utz, Peter
(
München, 2013
)
Utz, Peter
(
München, 2007
)
Utz, Peter
(
Carouge-Genève, 2004
)
Utz, Peter
(
Carouge-Genève, 2003
)
Utz, Peter
(
Frankfurt am Main, 1998
)
Utz, Peter
(
Bern, 1994
)
Utz, Peter
(
München, 1990
)
Utz, Peter
(
Königstein im Taunus, 1984
)