Download PDF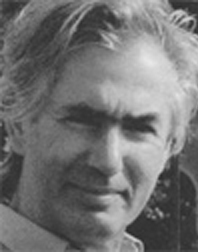 2004/2005
Reinhard Brandt, Dr. phil.
Professor of Philosophy
Philipps-Universität Marburg
Born in 1937 in Klein Gladebrügge near Bad Segeberg;
Studium der Fächer Griechisch, Latein und Philosophie
an der Philipps-Universität Marburg
Project
The Destiny of Man and Mankind in Kant's Philosophy
In der zweiten Hälfte des 18. Jahrhunderts wird das Stichwort der "Bestimmung des Menschen" (Spalding 1748) in einer breiten Diskussion aufgenommen, an der sich Mendelssohn und Abbt, Goethe und besonders Fichte beteiligen; auch für Kant ist nicht die Wesensfrage "Was ist der Mensch?" zentral, sondern das Problem der Praktischen Philosophie, wozu wir bestimmt sind. Die Grundlage der Diskussion ist der bislang kaum erforschte Neostoizismus. Es soll diese antiplatonische und antiaristotelische Richtung der Kantischen Philosophie und ihre Zentrierung in der Bestimmungsfrage gezeigt werden. Kant ist in zwei Punkten innovativ: Er dehnt die Frage aus auf die Menschheit im ganzen und entwickelt aus ihr seine Geschichtsphilosophie, und er versucht zu zeigen, dass der Mensch zur Selbstbestimmung bestimmt ist; damit wird der theologische Hintergrund in das Subjekt selbst gezogen, das sich zum Ursprung und zur Antwort seiner eigenen Bestimmung macht.

Lektüreempfehlung
Brandt, Reinhard. Philosophie. Eine Einführung. Stuttgart: Reclam, 2001.
-. Philosophie in Bildern. Von Giorgione bis Magritte. Köln: Dumont, 2001. Italienische Ausgabe: Filosofia nella pittura. Da Giorgione a Magritte. Milano: Bruno Mondatori, 2004.
-. Universität zwischen Selbst- und Fremdbestimmung. Kants Streit der Fakultäten. Mit einem Anhang zu Heideggers Rektoratsrede. Berlin: Akademie-Verlag, 2003.
Tuesday Colloquium, 16.06.2005
Können Tiere denken? Kein Gehirn kann denken
Eveningcolloquium , 23.06.2005
Die Bestimmung des Menschen nach Kant
Publications from the Fellows' Library
Brandt, Reinhard
(
Berlin, 2020
)
Brandt, Reinhard
(
Berlin, 2020
)
Brandt, Reinhard
(
Frankfurt am Main, 2009
)
Brandt, Reinhard
(
Stuttgart, 2003
)
Brandt, Reinhard
(
Berlin, 2003
)
Brandt, Reinhard
(
Köln, 2000
)
Brandt, Reinhard
(
Hamburg, 1999
)
Brandt, Reinhard
(
München, 1998
)
Brandt, Reinhard
(
1997
)
Brandt, Reinhard
(
1997
)