Download PDF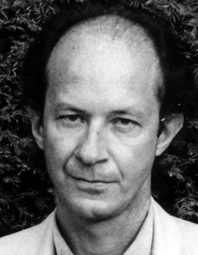 2004/2005
Giorgio Agamben, Ph.D.
Professor of Philosophy, Author
Università di Verona
Born in 1942 in Rome;
Studied Philosophyi at the University of Rome
Project
Genealogical Research on Western Politics
Die von mir geplante Untersuchung reiht sich in die genealogischen Forschungen zur westlichen Politik ein, die mit Homo sacer ansetzen. Es handelt sich um die Rekonstruktion eines Paradigmas, der oikonomia, das, wenngleich es auch selten als solches außerhalb des theologischen Bereiches thematisiert wurde, einen entscheidenden Einfluss auf die Entwicklung und die globale Ordnung der westlichen Gesellschaft ausgeübt hat. Die These, die ich versuchen werde zu begründen, besagt, dass von der christlichen Theologie zwei in weiterem Sinne politische Paradigmen ausgehen, die antinomisch sind, aber miteinander korrelieren: die politische Theologie, die in der Einheit Gottes die Transzendenz des Gesetzes und der souveränen Macht begründet, und die ökonomische Theologie, die das Gesetz durch die Idee einer oikonomia ersetzt, welche wie eine immanente Ordnung sowohl des göttlichen wie auch des menschlichen Lebens konzipiert ist, eine Ordnung jedoch, die als Haushalt, nicht im engeren Sinne politisch gestaltet ist. Das erste Paradigma ist juristisch-normativ, und auf ihm beruhen die moderne Theorie der Souveränität und die politische Philosophie; das zweite ist organisatorisch und verwalterisch, und auf ihm beruhen die moderne Biopolitik bis hin zum derzeitigen Triumph der Ökonomie und des managements über jeden anderen Aspekt des sozialen Lebens. Aus Gründen, die im Laufe der Untersuchung ersichtlich werden, ist jedoch die Geschichte der ökonomischen Theologie, welche eine beeindruckende Entwicklung zwischen dem zweiten und dem fünften Jahrhundert unseres Zeitalters erfahren hat, jedoch nicht nur unter den Historikern der Ideen, sondern auch unter den modernen Theologen so sehr im Dunkeln geblieben ist, dass sogar die genaue Bedeutung des Ausdrucks oikonomia in Vergessenheit geraten ist. Auf diese Weise sind sowohl seine offensichtliche genetische Nähe zur aristotelischen Ökonomie als auch seine Verbindung zur Entstehung der économie animale und der ökonomischen Politik des 18. Jahrhunderts unhinterfragt geblieben.

Lektüreempfehlung
Agamben, Giorgio. Homo sacer. Frankfurt: Suhrkamp, 2002. Zuerst erschienen als: Homo sacer. Torino: Giulio Einaudi, 1995.
-. Mittel ohne Zweck: Noten zur Politik. Freiburg: Diaphanes, 2001. Zuerst erschienen als: Mezzi senza fine. Torino: Bollati Boringhieri, 1996.
-. Was von Auschwitz bleibt. Frankfurt: Suhrkamp, 2003. Zuerst erschienen als: Quel che resta di Auschwitz. Torino: Bollati Boringhieri, 1998.
Eveningcolloquium , 22.05.2005
(Beiratsvorabend) Oikonomia. The Theological Paradigm of Government
Publications from the Fellows' Library
Agamben, Giorgio
(
Vicenza, 2007
)
Agamben, Giorgio
(
Zürich, 2005
)
Agamben, Giorgio
(
Frankfurt am Main, 2004
)
Agamben, Giorgio
(
Frankfurt am Main, 2004
)
Agamben, Giorgio
(
Frankfurt am Main, 2003
)
Agamben, Giorgio
(
Berlin, 2003
)
Agamben, Giorgio
(
Frankfurt am Main, 2003
)
Agamben, Giorgio
(
Frankfurt am Main, 2002
)
Agamben, Giorgio
(
Frankfurt am Main, 2002
)