Download PDF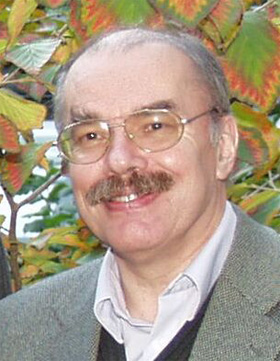 2003/2004
Helmuth Schulze-Fielitz, Dr. iur.
Professor of Public Law, Environmental Law and Public Administration
Julius-Maximilians-Universität Würzburg
Geboren 1947 in Goslar
Studium der Rechts- und Sozialwissenschaften in Göttingen, Frankfurt und Marburg
Focus
Science and the Public
Project
Trust in Science Through the Legal Proceduralization of Science?
Ziel meines Arbeitsprojektes ist es, zwei Entwicklungen im Verhältnis von Wissenschaftssystem und allgemeiner Öffentlichkeit in Beziehung zu setzen. Einerseits gibt es ein abnehmendes Vertrauen der Öffentlichkeit in den Nutzen von Forschungsergebnissen, zumindest auf bestimmten Feldern der Wissenschaft. Andererseits stehen Wissenschaft und ihre Forschungsergebnisse in sozialen Kontexten ihrer Verwendungszusammenhänge, die zunehmend durch rechtliche Organisation und Verfahren mit konstituiert oder beeinflusst werden. Ich möchte untersuchen, ob bestehende oder neue Formen der rechtlichen Prozeduralisierung von Wissenschaft dazu beitragen können, das gefährdete oder schwankende Wissenschaftsvertrauen in der Öffentlichkeit zu fördern oder zu stabilisieren.

Lektüreempfehlung
Schulze-Fielitz, Helmuth. Der informale Verfassungsstaat. Berlin: Duncker und Humblot, 1984.
-. Theorie und Praxis parlamentarischer Gesetzgebung. Berlin: Duncker und Humblot, 1988.
-. "Was macht die Qualität öffentlich-rechtlicher Forschung aus?" Jahrbuch des Öffentlichen Rechts der Gegenwart 50 (2002): 1-68.
Tuesday Colloquium, 04.05.2004
Responses of the Legal Order to the Loss of Trust in Science
I. Posited question: Declining trust in science?
1. General reduction of trust in science?
2. Areas of science
3. Scientific institutions
II. Explanations and problems posed
1. The societal contextualization of science
a) "Rethinking science"
b) The ethicization of science
c) The economization of science
d) The politicization of science
2. Loss of trust as a consequence of the democratization of science
3. Tasks of the legal order and jurisprudence
III. Typologizing scientific conflicts and their methods
1. Fundamental value conflicts
a) Singular characteristic: Inimical to compromise
b) Institutionalized forms: Ethics councils
c) Example: The debate on stem cell research
2. Methods of risk assessment
a) Singular characteristic: Risk as a social problem
b) Institutionalized forms: Medical and technical-natural science advisory bodies
c) Example: The debate on mobile telephone technology
3. Methods of balancing interests
a) Singular characteristic: Building social compromises
b) Institutionalized forms: Social science advisory bodies
c) Example: The debate on pension reform
IV. Constitutional-law aspects informing legal conclusions
1. Freedom
2. Protection of science's determination by inner laws
3. Pluralism
4. Transparency and publicity
V. Consequences for the practice of law: The special example of ethics councils
1. Controlling the context of science through the legal order
2. Structuring advisory bodies according to the legal order
a) Organization: Constitution and composition of members
b) Method: Making decisions in the space between autonomy and heteronomy
c) Limits on regulating highly personal value judgements
3. Legally ensuring the quality of advice
a) General
b) Pluralism
c) Transparency and publicity
VI. Outlook: The task of a science law
Publications from the Fellows' Library
Schulze-Fielitz, Helmuth
(
Tübingen, 2022
)
Schulze-Fielitz, Helmuth
(
2008
)
Schulze-Fielitz, Helmuth
(
2007
)
Schulze-Fielitz, Helmuth
(
Berlin, 2007
)
Schulze-Fielitz, Helmuth
(
2006
)
Schulze-Fielitz, Helmuth
(
2006
)
Schulze-Fielitz, Helmuth
(
2005
)
Schulze-Fielitz, Helmuth
(
2004
)
Schulze-Fielitz, Helmuth
(
Berlin, 2003
)
Schulze-Fielitz, Helmuth
(
Berlin, 2003
)