Download PDF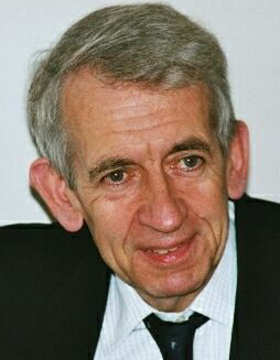 2003/2004
Eberhard Schmidt-Aßmann, Dr. iur.
Professor of Public Law
Ruprecht-Karls-Universität Heidelberg
Geboren 1938 in Celle
Studium der Rechtswissenschaften in Göttingen und Genf
Focus
Science and the Public
Project
Science and the Public: The Function of the Courts
Rechtssystem und Wissenschaftssystem sind nach allgemeiner Auffassung weit auseinanderliegende Bereiche. Die Gerichte haben keine Veranlassung, sich systematisch mit der Arbeitsweise der Wissenschaft zu beschäftigen. Auf der anderen Seite sind sie z. B. im Gentechnik- und Atomrecht, aber auch im Haftungs-, Straf- und Patentrecht, fortlaufend mit Erkenntnissen der Wissenschaft konfrontiert und auf diese angewiesen. Probleme des wissenschaftlichen Sachverständigen sind bekanntermaßen seit langem ein Standardthema des Prozessrechts. Das Arbeitsprojekt soll analysieren, welche Anforderungen die Gerichte an die Erarbeitung und Verarbeitung wissenschaftlicher Erkenntnisse stellen, und inwieweit sie dadurch in der ihnen eigenen Art von Kommunikation der Wissenschaft ein spezifisches Forum der Öffentlichkeit zur Verfügung stellen.

Lektüreempfehlung
Schmidt-Aßmann, Eberhard. Das allgemeine Verwaltungsrecht als Ordnungsidee. Berlin, Heidelberg, New York: Springer, 1998.
-. Grundrechtspositionen und Legitimationsfragen im öffentlichen Gesundheitswesen. Berlin: de Gruyter, 2002.
Publications from the Fellows' Library
Schmidt-Aßmann, Eberhard
(
München, 20062013
)
Schmidt-Aßmann, Eberhard
(
München, 2009
)
Schmidt-Aßmann, Eberhard
(
2008
)
Schmidt-Aßmann, Eberhard
(
München, 2008
)
Schmidt-Aßmann, Eberhard
(
2006
)
Schmidt-Aßmann, Eberhard
(
2006
)
Schmidt-Aßmann, Eberhard
(
München, 2006
)
Schmidt-Aßmann, Eberhard
(
2005
)
Schmidt-Aßmann, Eberhard
(
2005
)
Schmidt-Aßmann, Eberhard
(
Berlin, 2005
)