Download PDF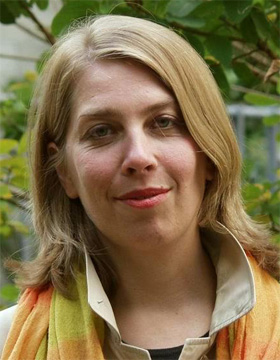 2002/2003
Cornelia Vismann, Dr. iur.
Law
Max-Planck-Institute for European Legal History, Frankfurt/Main
Born on May 26, 1961 in Hankensbüttel; passed away on August 28, 2010 in Berlin.
Studied Law and Philosophy in Freiburg, Hamburg, and Berlin
Project
Gestures of Legislation
Gesetze sind in Buchstaben gesetztes Recht. Auf Stelen, Häuserwände oder Papier geschrieben, beanspruchen sie Geltung über den Tod des Gesetzgebers hinaus. Unveränderlich oder gar unsterblich werden sie dank dieser Fixierung allerdings nicht. Im Gegenteil. Weil Gesetze gelöscht oder mit anderen Gesetzen überschrieben werden können, müssen sie ihre Unveränderlichkeit ausdrücklich und im selben, veränderbaren Medium der Schrift dekretieren - Paradox der Setzung.
Im Kontrast zur Ius-Scriptum-Tradition des Abendlandes, die Schrift mit Geltung koppelt, stehen Gesten der Gesetzgebung, die wörtlich Gaben sind, weil sie den Körper, das Leben hingeben. Rhetra hieß im archaischen Griechenland eine Norm, die ohne Schrift bindet, weil - nach einem Wort Plutarchs - 'der Tod ihr Wächter' ist. Der Tod des Nomotheten verleiht den Rhätren Unsterblichkeit.
Ich möchte diesen schriftlosen Normtyp untersuchen, um der Genealogie des Gesetzes römischer Prägung ein anderes Rechtskonzept voranzustellen.
Literatur dazu: Karl-Joachim Hölkeskamp. Schiedsrichter, Gesetzgeber und Gesetzgebung im archaischen Griechenland. Stuttgart, 1999.

Lektüreempfehlung
Kittler, Friedrich u. Cornelia Vismann. Vom Griechenland. Berlin: Merve, 2001.
Vismann, Cornelia. Akten: Medientechnik und Recht. 2. Aufl. Frankfurt a.M.: Fischer-Taschenbuch-Verlag, 2001.
Vismann, Cornelia, Hg. Pierre Legendre. Historiker, Psychoanalytiker, Jurist. Berlin: Syndikat, 2001 (in Zusammenarbeit mit Susanne Lüdemann und Manfred Schneider).
Eveningcolloquium , 26.06.2003
Vom Recht, das in Griechenland beginnt
Publications from the Fellows' Library
Vismann, Cornelia
(
Frankfurt am Main, 2012
)
Vismann, Cornelia
(
Frankfurt am Main, 2011
)
Vismann, Cornelia
(
2007
)
Vismann, Cornelia
(
Stuttgart, 2007
)
Vismann, Cornelia
(
2004
)
Vismann, Cornelia
(
2004
)
Vismann, Cornelia
(
2004
)
Vismann, Cornelia
(
2003
)
Vismann, Cornelia
(
2003
)
Vismann, Cornelia
(
2003
)
Zeitschrift für Ideengeschichte
Kommentieren
Heft III/1 Frühjahr 2009
Zeitschrift für Ideengeschichte
Letzte Worte
Heft II/2 Sommer 2008