An Institute for Advanced Study for Ukraine
The Wissenschaftskolleg zu Berlin, in close cooperation with partner institutes from Ukraine, Europe, and the United States, has launched an initiative to support Ukrainian scholars in their effort to found a Ukraine Institute for Advanced Study (UIAS) in Kyiv. Full-scale institutional activities in Ukraine will only be possible once the war is over, but a preliminary virtual institution, VUIAS, will begin operations in September 2023. The project will be supported by the Volkswagen Foundation with funding of around 960,000 euros for the first three years.
The goals of the newly founded institution are manifold: VUIAS will mobilize support for scholarships under conditions of war and contribute to rebuilding Ukrainian academia once the war is over. By connecting Ukrainian scholars in and outside Ukraine, VUIAS will more strongly integrate Ukrainian scholars into the international academic landscape and broaden and deepen knowledge on Ukraine within global academia. It will also help combat the brain drain caused by war and displacement.
The founding phase of the institute will be overseen by offices in Kyiv and Berlin. As long as the Russian attack on Ukraine continues, academic events are to take place in virtual and hybrid form. The official start is planned for September 2023. For the academic year 2023/2024, fourteen fellowships will be awarded to Ukrainian scholars from various disciplines.
VUIAS will provide two kinds of fellowships to scholars from all disciplines: VUIAS Fellowships abroad, which are funded and hosted by eight of the world's leading Institutes for Advanced Study in Europe and the United States, and VUIAS Fellowships in Ukraine, which are granted by the Wissenschaftskolleg to scholars who work at universities and research institutions in Ukraine. The partner institutes in Ukraine, Europe, and the United States will each delegate a representative to an advisory board. These include four of the most prominent academic institutions in Ukraine: the Ukrainian Catholic University, Lviv, the National University of Kyiv–Mohyla Academy, the Center for Urban History, Lviv, and the Kyiv Centre for Advanced Studies. Further partners in Europe and the United States are the Institute for Advanced Study Princeton, the Center for Advanced Study in the Behavioral Sciences at Stanford University, the Ukrainian Research Institute at Harvard University, the Swedish Collegium for Advanced Study, Uppsala, the Netherlands Institute for Advanced Study in the Humanities and Social Sciences, Amsterdam, New Europe College, Bucharest, the Center for Advanced Study Sofia, and the Wissenschaftskolleg zu Berlin – Institute for Advanced Study.
The Ukrainian social scientist Viktoriya Sereda will lead and coordinate the project's academic activities. The ultimate goal is to establish a real Ukraine Institute for Advanced Study in Kyiv as soon as Russia's war of aggression comes to an end.
More information can be found at www.vuias.org.
Contact:
Viktoriya Sereda, VUIAS Head Coordinator: viktoriya.sereda(at)vuias.org
Daniel Schönpflug, VUIAS Co-Chair: daniel.schoenpflug(at)vuias.org
Berlin, May 2023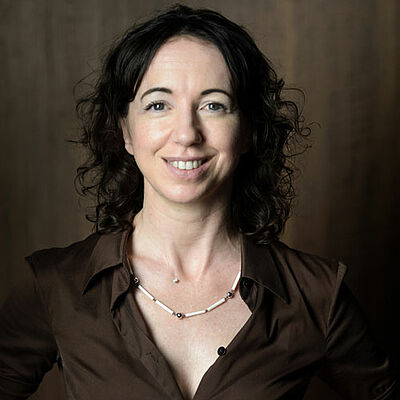 Katharina Wiedemann
Head of Press and Public Relations, Deputy Secretary
Tel. +49 30 89001 117
Email katharina.wiedemann@wiko-berlin.de