Download PDF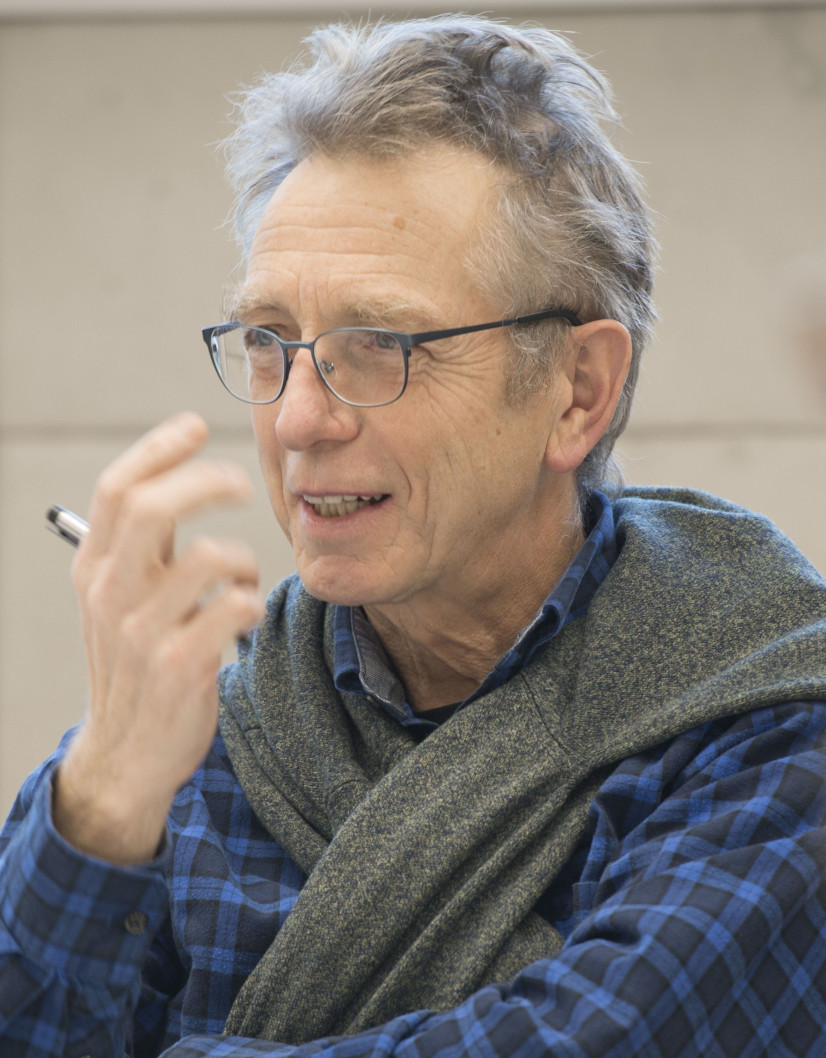 © Universität Heidelberg / Marsilius-Kolleg
2021/2022
Thomas Holstein, Dr. phil.
Professor für Biologie
Heidelberg University
Geboren 1953 in Heidelberg, Deutschland
Studium der Biologie an der Universität Wien
Project
Die Entstehung evolutionärer Neuheiten - Zur Kausalität im Evolutionsprozess
Das geplante Projekt adressiert eine zentrale Frage der Biologie: die nach der Kausalität und den molekularen Mechanismen im Evolutionsprozess. Grundlage der biologischen Evolution sind die Nukleinsäuren (DNS, RNS) und der genetische Code, über den alle Organismen miteinander verbunden sind. Die vergleichende Genomforschung hat die Rolle deterministischer Faktoren für die Ontogenese und Evolution der Organismen deutlich gemacht, sie manifestieren sich vor allem in Struktur und Organisation des Genoms. Gegenstand des Projekts ist eine Standortbestimmung zur Erfassung struktureller genomischer Faktoren im Evolutionsprozess. Ziel ist dabei, molekulare Mechanismen zu identifizieren, welche der zunehmenden morphologischen Komplexität der Organismen zugrunde liegen. Dabei wird auf unsere Arbeiten zur genomischen und zellulären Komplexität früher Metazoen zurückgegriffen, ebenso auf unsere evolutionsbiologischen Arbeiten zur Entstehung der Körperachsen und des zentralen Nervensystems. Ein Fokus wird auf dem Zusammenhang von morphologischer und genomischer Komplexität liegen. Die frühe genomische Komplexität der Metazoen ist ein Paradoxon der Genomevolution, da es keine zunehmende genetische Komplexität gibt (gemessen in der Anzahl der Gene), der die morphologische Komplexität folgte.

Lektüreempfehlung

Holstein, Thomas und Pierre Tardent (1984). "An Ultrahigh-Speed Analysis of Exocytosis: Nematocyst Discharge." Science 223: 830-833. https://doi.org/10.1126/science.6695186.
Kusserow, Arne, Kevin Pang, Carsten Sturm, Martina Hrouda, Jan Lentfer, Heiko A. Schmidt, Ulrich Technau et al. (2005). "Unexpected Complexity of the Wnt Gene Family in a Sea Anemone." Nature 433: 156-160. https://doi.org/10.1038/nature03158.
Watanabe, Hiroshi, Heiko A. Schmidt, Anne Kuhn, Stefanie K. Höger, Yigit Kocagöz, Nico Laumann-Lipp, Suat Özbek und Thomas W. Holstein (2014). "Nodal Signalling Determines Biradial Asymmetry in Hydra." Nature 515: 112-115. https://doi.org/10.1038/nature13666.

Publications from the Fellows' Library
Holstein, Thomas
(
[London], 2018
)
Holstein, Thomas
(
Washington, DC, 2017
)
Holstein, Thomas
(
[London], 2014
)
Holstein, Thomas
(
London [u.a.], 2014
)
Holstein, Thomas
(
Cold Spring Habor, NY, 2012
)
Holstein, Thomas
(
Washington, DC, 2011
)
Holstein, Thomas
(
London [u.a.], 2010
)
Holstein, Thomas
(
Amsterdam [u.a.], 2008
)
Holstein, Thomas
(
London, 2006
)
Holstein, Thomas
(
London [u.a.], 2005
)