Call for Applications | College for Life Sciences Fellowships
The College for Life Sciences is a junior program of the Wissenschaftskolleg zu Berlin - Institute for Advanced Study. It offers excellent early career researchers in the life/natural sciences and medicine an opportunity to take a break from the lab and clinic. Fellows will gain time to think and develop their own projects and immerse themselves in the intellectually and culturally diverse environment of the Wissenschaftskolleg. Each year the Wissenschaftskolleg welcomes around 40 internationally recognized senior as well as promising junior scholars from all fields of knowledge, including the humanities, the social sciences, and the arts.
Fellows of the College for Life Sciences are invited to become part of this "learning community".
Our goal is to promote a kind of science that transcends disciplinary boundaries and goes beyond established issues and approaches. As we do not provide lab space, it is not "just another fellowship", but the opportunity to step back from your lab routines and reflect on your institutional and intellectual "settings".
Through the College for Life Sciences we promote scientists at the beginning of their career, i.e., postdocs, junior group leaders, lecturers, and assistant, associate, and junior professors.
The fellowships are intended for residencies of 3 to 5 months during the academic year 2024/25, from September 2024 to July 2025.
Benefits of the Fellowhip
three to five months' residency at the Wissenschaftskolleg in Berlin
a full stipend based on your previous salary
studio accommodation on campus
freedom to pursue a project of your choice
insight into new areas of knowledge and new research cultures
integration into a unique international community of Fellows
access to Berlin's excellent scholarly and scientific community
access to the Wissenschaftskolleg's outstanding library and IT service
For more details please visit: www.wiko-berlin.de/cfls
Application and Requirement
Please apply by November 1, 2023 with a project outline (about 1000 words), a letter stating your motivation for wishing to obtain a fellowship (about 500 words), your complete curriculum vitae, and a list of your publications here: https://cfls-application.wiko-berlin.de. You are completely free to choose the project that you will pursue at the Wissenschaftskolleg; we impose no thematic pre-settings whatsoever. You must have obtained your doctorate by the start of your fellowship, and we also require that you have at least one lead-author publication in a peer-reviewed journal. Successful candidates usually have two or more years of postdoc experience. There are no restrictions regarding your discipline of origin in the life/natural sciences, your nationality, or your age etc. If you have been a principal investigator for longer than five years, though, you are advised to apply for a regular fellowship at the Wissenschaftskolleg. Applications from scientists working at institutions in Berlin cannot be taken into consideration.
We would be grateful if you could also post this announcement at your institution and circulate it among colleagues and scholars who you think would be interested in applying to this program.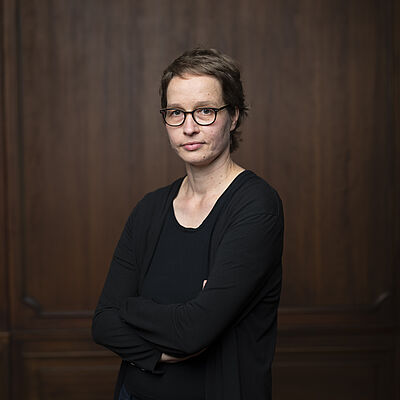 Dr. Jana Petri
Wissenschaftliche Koordinatorin College for Life Sciences
Tel. +49 30 89001 214
Email jana.petri@wiko-berlin.de